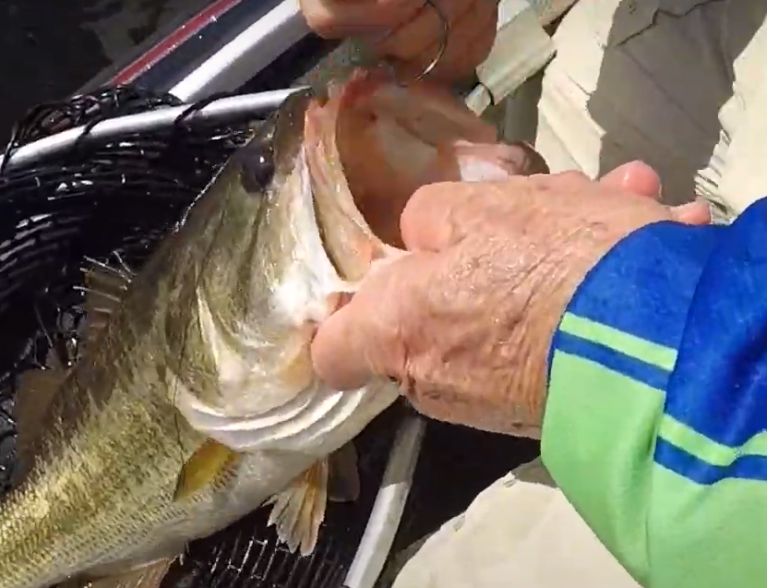 Beginning Jan. 1, recreational anglers and commercial fishers along our coast who target snapper and grouper with natural bait on hook-and-line gear from boats must use only non-stainless steel hooks to catch them.
The new rule for state waters –(out to three miles from shore)–recently was adopted by the Florida Fish and Wildlife Conservation Commission to improve conservation of valuable reef fish stocks.  
In addition, fishers from Sebastian Inlet north will be required to use non-offset, non-stainless steel circle hooks for grouper and snapper.
The new hook requirements are aimed at enhancing survival chances of undersized fish that are released, or those that break the line during a fight, or in cases where a hook can not be removed.  Non-stainless hooks degrade more quickly than other kinds, enabling a fish to shed them more easily; the non-offset, non-stainless circle hooks tend to imbed in the fish's jaw rather than down its throat, reducing harm to the released fish.
Fishers south of Sebastian Inlet will still be allowed to use standard j-hooks for targeting reef fish such as yellowtail snapper, but those hooks may not be made of stainless steel.
Similar regulations are already required on Florida's Gulf coast and have proven  successful in reducing release mortality.