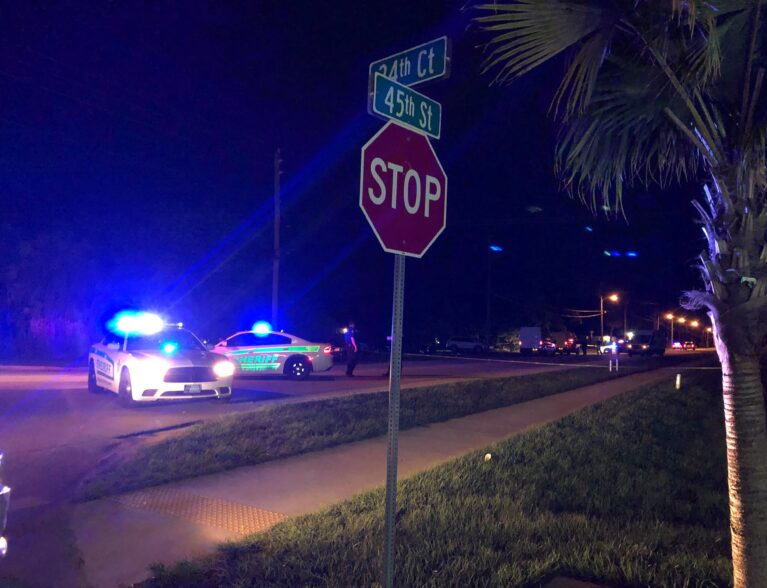 GIFFORD — A 25-year-old man was charged in connection with an overnight shooting as investigators worked an unrelated traffic crash near the crime scene.
Deputies arrested Ira Lee Graham III, of the 8600 block of 64th Court, Vero Beach, on charges of aggravated assault with a deadly weapon and discharging a firearm in public. Graham was later released Saturday from the Indian River County Jail on $16,000 bond.
Graham's arrest report was not immediately available. Details on the motive behind the shooting and if anyone was struck by the gunfire also were not available.
It was a busy morning for deputies as they responded to reports of a shooting overnight Saturday near the 3300 block of 45th Street, sheriff's officials said. Deputies detained Graham in the shooting incident.
The single-vehicle crash happened about the same time just a block east of the shooting. A white Pontiac struck a 34-year-old man and a 33-year-old woman, said Lt. Yanko Reyes, spokesman for Florida Highway Patrol.
The husband and wife were both flown to Lawnwood Regional Medical Center & Heart Institute in Fort Pierce with serious, but non-life threatening injuries, Reyes said. The driver had minor injuries.
Several sheriff's patrol vehicles blocked a section of 45th Street for several hours.
At least four sheriff's patrol vehicles, a tow vehicle and three crime scene vans were at the scene overnight. Crime scene tape roped off the roadway between 34th Court and 33rd Avenue, not far from Gifford Food Mart.
No further details were immediately available on the shooting or the crash. Both incidents remain under investigation.
Photos by Nick Samuel