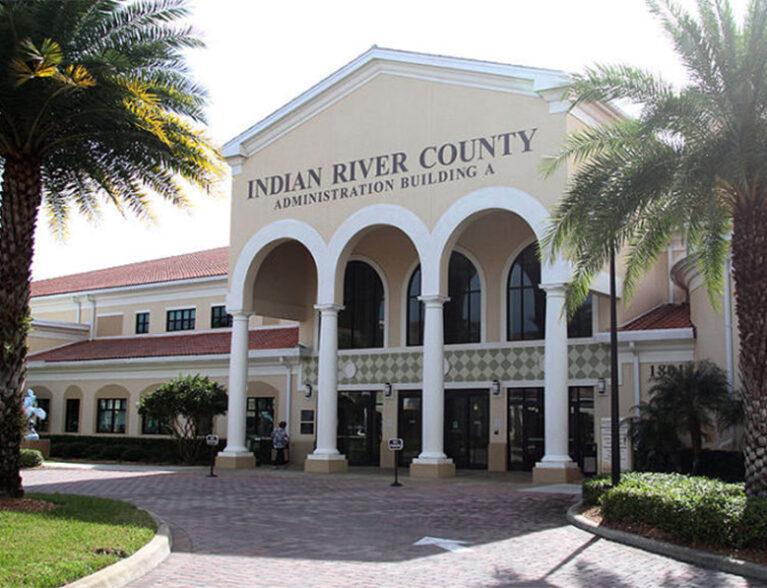 A face mask mandate implemented in late June for unincorporated Indian River County was extended to Nov. 17, county officials said.
The Board of County Commissioners voted unanimously to extend the mask mandate at the Tuesday board meeting, county spokesperson Brian Sullivan said. The mandate, originally issued by the county on June 26, did not require customers or the general public to wear face coverings.
However, the order did require face masks for residents who visit indoor county facilities, including libraries, or who ride the Go-Line bus. Employees at businesses that serve the public, including restaurants and retail stores, must also wear protective face coverings.
Face masks will be provided to those who don't have one, county officials said. Those who can't wear face masks because of health issues and plan on visiting county facilities should contact the department they plan to visit and make the necessary accommodations.
Face coverings were not required for workers who do not have frequent interactions with other people. The masks also were not required for those who are exercising while practicing social distancing.
Children under age six were also exempt from the emergency order.
Violators could face $25 and $50 fines, county officials said. No citations have been issued under the mask ordinance so far, Sullivan said.
Fellsmere, Vero Beach and Sebastian have made their own face mask rules for residents. Giant retail chains, including Publix, Walmart and CVS, required customers to mask up before entering stores.
Indian River County had a cumulative amount of 3,000 COVID-19 cases as of Tuesday, including 107 deaths, according to the Florida Department of Health. Several protests have been held in the county in support of and against mandatory mask mandates.
Indian River County Commissioners on July 14 voted against a mandatory mask mandate required for people in all public spaces where social distancing was not possible. The City of Vero Beach also voted against a mandatory mask mandate.
Residents argued the mandatory order would interfere with personal freedom and would be difficult to enforce. The Center for Disease Control and Prevention said wearing masks in public will help prevent the spread of COVID-19.