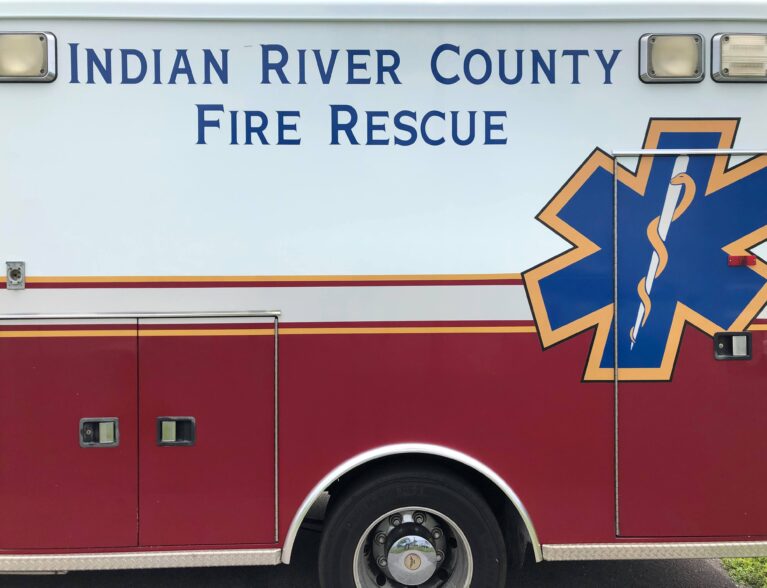 VERO BEACH — A 40-year-old bicyclist was seriously injured after crashing into the side of a truck and being run over by a rear tire, police said.
The unidentified Vero Beach woman was taken to Lawnwood Regional Medical Center & Heart Institute in Fort Pierce with serious injuries, Vero Beach police spokesman Master Officer Darrell Rivers said. Officers were working to notify the woman's next of kin.
"She has several broken ribs," Rivers said. Rivers said the woman violated the right of way of the truck, which had a green light.
No other injuries were reported. The wreck caused police to close the eastbound lanes on State Road 60 for about an hour, Rivers said.
The crash, involving the bicycle and a 1998 Ford F-150, happened about 3 p.m. Monday at U.S. 1 and S.R. 60. Rivers said the truck driver, Steven Shabdue, 47, Vero Beach, made a right turn onto S.R. 60.
Shabdue was picking up relatives involved in an earlier minor crash at the same intersection, Rivers said. On the other side of the crosswalk was the woman, who rode her bicycle southbound before colliding into the side of the truck.
"She was supposed to stop," Rivers said.
The truck's left rear tire ran over the woman's midsection, Rivers said. The truck was also pulling a landscape trailer, which did not strike the woman after Shabdue stopped the vehicle, police said.
The crash remains under investigation.