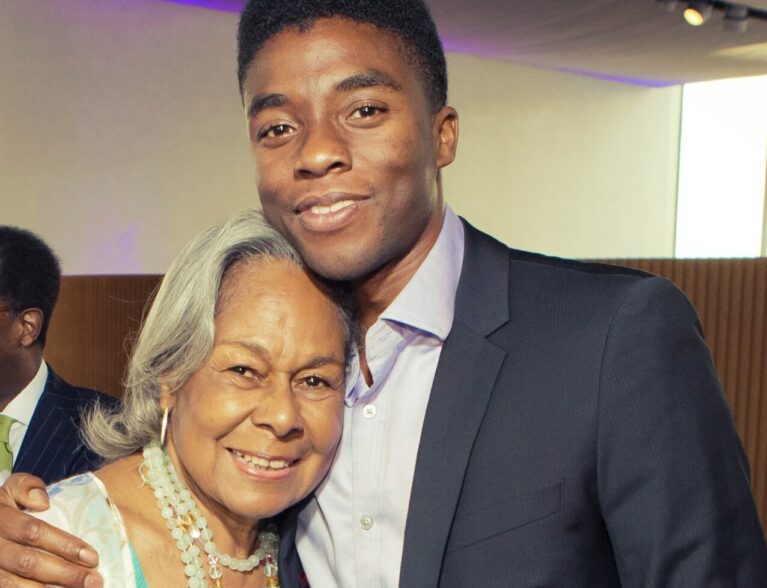 INDIAN RIVER COUNTY — When Chadwick Boseman prepared for his role in the movie "42," he studied extensively and spent a great amount of time with Rachel Robinson, widow of baseball legend Jackie Robinson, according to the Jackie Robinson Foundation.
"A consummate professional, he absorbed every story, every memory and every photo and film excerpt he could consume to help translate the soul of an American hero," the foundation said in an Aug. 29 Twitter post.
"Now, Chadwick will be etched in history as a hero in his own right, especially having shown millions of black and brown children the power of a superhero who looks like them. Chadwick – may you rest in peace eternally. Take your place among the greats. You earned it."
#ChadwickBoseman pic.twitter.com/ia6295FkZl

— Jackie Robinson Foundation (@JRFoundation) August 29, 2020
Boseman, who brought Robinson's career to the big screen with the movie "42," and who rose to the box office heights playing the mythic comic book hero Black Panther, died Aug. 28 after a four-year battle with colon cancer, his family said.
Boseman died on Jackie Robinson Day, which was moved to Aug. 28 this year because of COVID-19, according to the foundation. The day is usually celebrated April 15.
The foundation said Boseman was also a philanthropist who helped the organization advance its goal to provide scholarships, mentorship, leadership conferences and job placement opportunities for the youth. The Jackie Robinson Training Complex in Vero Beach, where Robinson trained with the Brooklyn Dodgers, also paid tribute to Boseman.
"A devastating loss for us here at the Jackie Robinson Training Complex," the facility said in an Aug. 29 Facebook post. "We are grateful to have Chadwick's monumental performance of our namesake as a reminder of how Jackie Robinson has continued to impact the lives of so many, and Chadwick Boseman and his amazing legacy will do the same for generations to come."
Major League Baseball also made a social media post, saying "(Boseman's) transcendent performance in '42' will stand the test of time and serve as a powerful vehicle to tell Jackie's story to audiences for generations to come."
Robinson, who died of a heart attack in 1972 after complications of heart disease and diabetes, was the first African-American since 1884 to be signed to a major-league baseball contract.
Boseman also portrayed other African-American icons on the big screen, including Thurgood Marshall, the first African-American justice of the Supreme Court of the U.S., and funk singer and dancer James Brown.
The actor and 2000 Howard University graduate was diagnosed with stage three colon cancer in 2016, which eventually progressed to stage four, his family said in a statement on his death.
Boseman filmed "Marshall," "Black Panter" and several other movies while also undergoing countless surgeries and chemotherapy, his family said.
"As a true fighter, Chadwick persevered through it all, and brought you many of the films you have come to love so much. It was the honor of his career to bring King T'Challa to life in Black Panter," his family said in the statement. "He died in his home, with his wife and family by his side. The family thanks you for your love and prayers."
— Chadwick Boseman (@chadwickboseman) August 29, 2020
Boseman's family will have private funeral arrangements, according to Marcus D. Brown Funeral Home. A memorial service for Boseman was held Sept. 6 in his hometown of Anderson, South Carolina, according to media reports.
Jackie Robinson Training Complex
Jackie Robinson Training Complex is a multi-sports facility that hosts spring training and tournaments for high school and college baseball, softball and lacrosse teams. The complex, located at 3901 26th Street, Vero Beach, was formerly known as Historic Dodgertown.
MLB took operational control over the facility on Jan. 2, 2019. The name was changed in Robinson's namesake three months later.
Jackie Robinson Training Complex was added to the U.S. Civil Rights Trail on Jan. 31, 2019, what would have been Robinson's 100 birthday. The facility, where the Dodgers had spring training for 60 years, was the first fully integrated Major League Baseball spring training site in the south.
The movie "42" was not filmed in Florida, despite its historic connections to Robinson. The 2013 movie, however, was a hit, grossing $97 million in the U.S.
"It was Chadwick's performance in 42 that really made us take a second look," Marvel Studios producer Nate Moore said in a video posted to the agency's Twitter page. "There's such an honor and dignity to the way he played Jackie Robinson that we knew we needed for the character of 'T'Challa,' the prince of Wakanda."