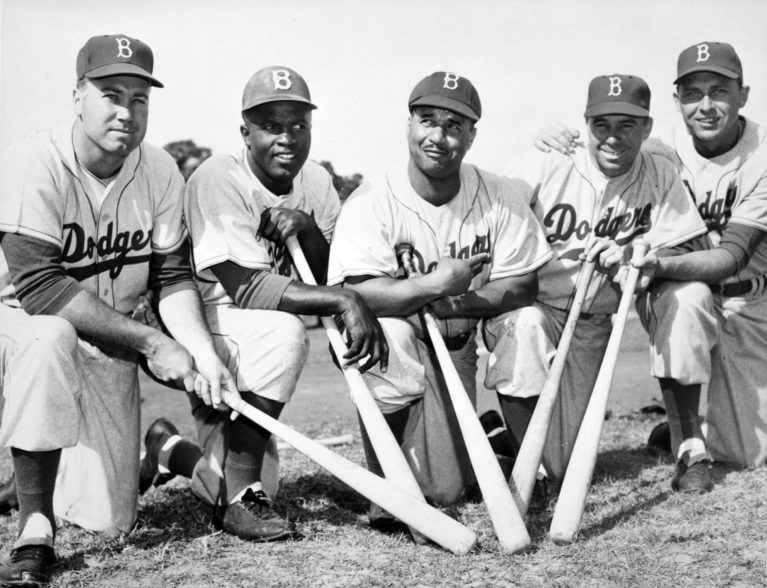 Photo provided by Historic Dodgertown
INDIAN RIVER COUNTY — On the 100th birthday of the late legendary baseball icon Jackie Robinson, a local sports facility where the player once trained announced Thursday it was added to the U.S. Civil Rights Trail.
Historic Dodgertown – founded in 1948 – received the honor for its role in civil rights history. The complex is an all-inclusive area where teams can train, play, dine and stay together.
"Dodgertown, Vero Beach played a pioneering role in advancing rights for African-Americans starting in 1948 and continuing throughout the 1950s and 1960s," said Peter O'Malley, former president of the Los Angeles Dodgers, in a statement. "All of us connected to Dodgertown and its legacy are extremely proud of this well-deserved recognition by the U.S. Civil Rights Trail organization."
The U.S. Civil Rights Trail is comprised of churches, courthouses, schools, museums, and other landmarks mainly in southern states where activists challenged segregation in the 50s and 60s to push for social justice, officials said. Historic Dodgertown is the only sports property on the trail.
The trail's other sites and cities include Dr. Martin Luther King Jr.'s birthplace in Atlanta, the Edmund Pettus Bridge in Selma, Alabama; the Woolworth sit ins in Greensboro, North Carolina; and the National Civil Rights Museum at the Lorraine Motel in Memphis, Tennessee.
Historic Dodgertown in Vero Beach was the first fully integrated Major League Baseball spring training site in the south. The facility was named a Florida Heritage Landmark in 2014 for its role in the civil rights movement.
For 60 years, the Los Angeles Dodgers gathered at the complex to prepare for the upcoming season.
The Dodgers practiced on the same fields used today by amateur and professional athletes who regularly visit Dodgertown. In 1947, the team signed Robinson, who was the first African-American since 1884 to be signed to a major-league baseball contract, officials said.
The Dodgers were established in 1883 in Brooklyn, New York, before the team underwent new ownership and moved to L.A. before the 1958 season. Robinson, a Hall of Famer for the team, died of a heart attack October 24, 1972, at age 53 at his Connecticut home.
Photos provided by Historic Dodgertown

(L-R) Catcher Roy Campanella; Pitcher Don Newcombe; Pitcher Dan Bankhead; Infielder Jackie Robinson. Four members of the Brooklyn Dodgers in Dodgertown, in Vero Beach, Florida.