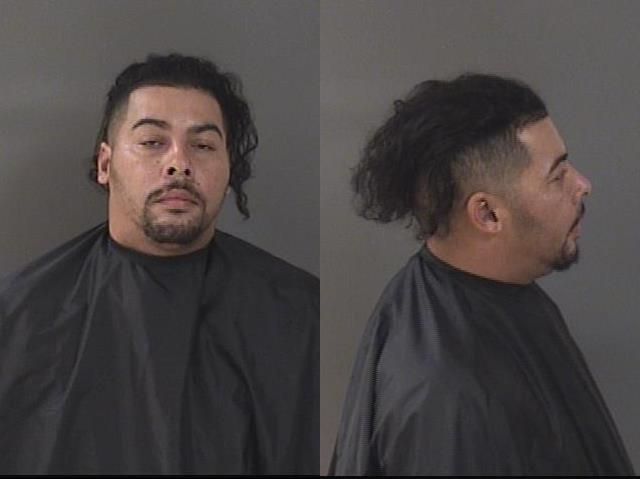 VERO BEACH — A 39-year-old man was detained after police said he pulled a knife on a patron with his family during an altercation at a popular eatery.
Police arrested Pedro Gonzalez, of the 1900 block of 31st Avenue, Vero Beach, on a charge of aggravated assault with a deadly weapon. Gonzalez was taken into custody August 8 and was being held at the Indian River County Jail on $25,000 bond.
Gonzalez's booking information showed he was arrested by Indian River County deputies. But, his arrest report showed he was detained by Vero Beach police.
Police responded to reports of a man threatening someone with a knife about 1 a.m. Aug. 8 at Riverside Cafe, 3341 Bridge Plaza Drive, Vero Beach. The victim, a man, and a woman were sitting together at a table with another woman earlier when Gonzalez approached them.
One of the women said Gonzalez flirted with her, reports show. Gonzalez's friend told police that Gonzalez lost his cellphone and asked people if they saw it.
Gonzalez "disrespected" the family at the table, but witnesses could not elaborate on how, reports show. When the man told Gonzalez to go away, Gonzalez pulled out a gray pocket knife, placed it on the table and said, "do we have a problem?" officials said.
The man then grabbed the knife and tossed it toward an empty corner inside the riverside restaurant, reports show. Gonzalez then told the man, "me and my friend will be waiting outside for you," police said.
The man told police he was in fear of leaving the business. Surveillance footage showed Gonzalez place the knife on the table, reports show.
Officers arrested Gonzalez and booked him into the county jail. Gonzalez has an arraignment at 8:45 a.m. Oct. 1, court records show.