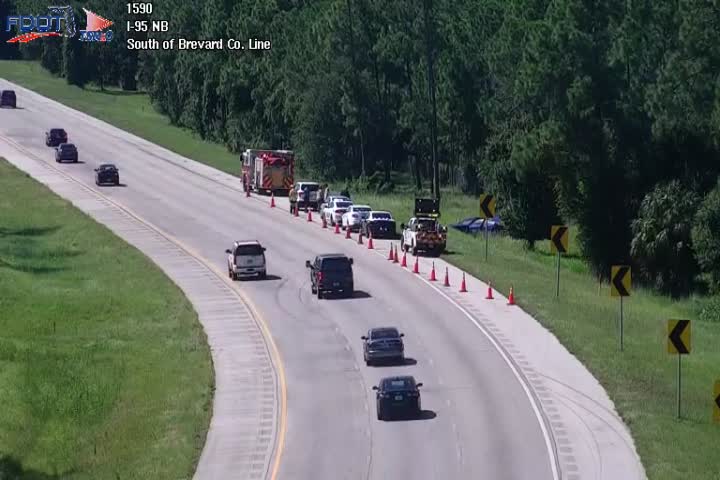 INDIAN RIVER COUNTY — Four people were hurt – including three with serious injuries – after a car overturned in a ditch off the interstate, fire rescue and highway troopers said.
The single-vehicle wreck, involving a 2020 Dodge Charger, happened about 3:30 p.m. Sunday on northbound Interstate 95 at mile marker 159 near Fellsmere, Florida Highway Patrol spokesman Lt. Yanko Reyes said. Three people were taken by ambulance to Health First Holmes Regional Medical Center in Melbourne with serious injuries, Indian River County Fire Rescue Battalion Chief Kyle Kofke said.
A fourth person with minor injuries was also taken to the trauma center in Melbourne, Kofke said. Officials initially said only three people were hurt, but that information was not correct.
Reyes said those hurt include a 24-year-old driver and a 25-year-old passenger. The ages of the other two passengers also injured were not immediately available.
The towns where each patient lives also were not available.
Florida Highway Patrol is investigating the cause of the wreck. No further details were immediately available.