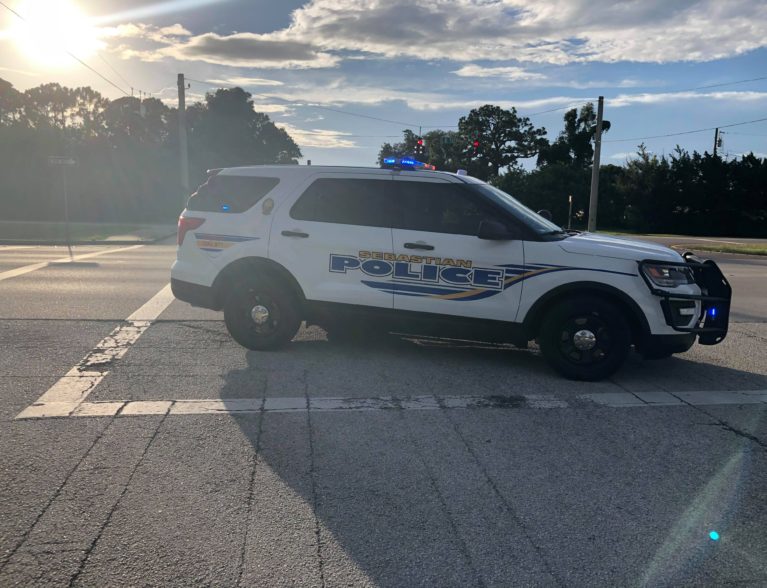 Update: The roadway reopened about 7:30 p.m.
Earlier story:
SEBASTIAN — Police are searching for a man driving a black Sedan following a Sunday afternoon shooting between two motorists that closed County Road 512.
No injuries were reported, Sebastian police Lt. Tim Wood said. There was no one in custody as of 6 p.m. Sunday.
No injuries reported after a shooting between two motorists Sunday afternoon at County Road 512 and Easy Street in Sebastian. @PoliceSebastian are searching for a 4-door black Sedan that fled the scene. #VeroNews pic.twitter.com/OHHiMsis5F

— Nicholas Samuel (@JournalistNickS) June 14, 2020
Officers responded to reports of the shooting about 4:40 p.m. Sunday at eastbound C.R. 512 and Easy Street, Wood said. Two vehicles were involved in the incident.
Wood said one vehicle was damaged from bullet holes. The make and model of the vehicle was not immediately available.
The other vehicle, a four-door black Sedan with heavy rear end damage, headed eastbound on C.R. 512, Wood said. It was not immediately clear if the Sedan was involved in a crash with the first vehicle.
Wood said the Sedan is a vehicle of interest in the case. Officers were at the scene speaking to witnesses.
Police closed eastbound C.R. 512 at Fleming Street and westbound C.R. 512 at Delaware Avenue. Officers advised motorists to use alternate routes.
It was unclear when the roadway would reopen. Details on what led to the shooting were not immediately available.
An Indian River County sheriff's crime scene van could be seen in the area. The incident remains under investigation.