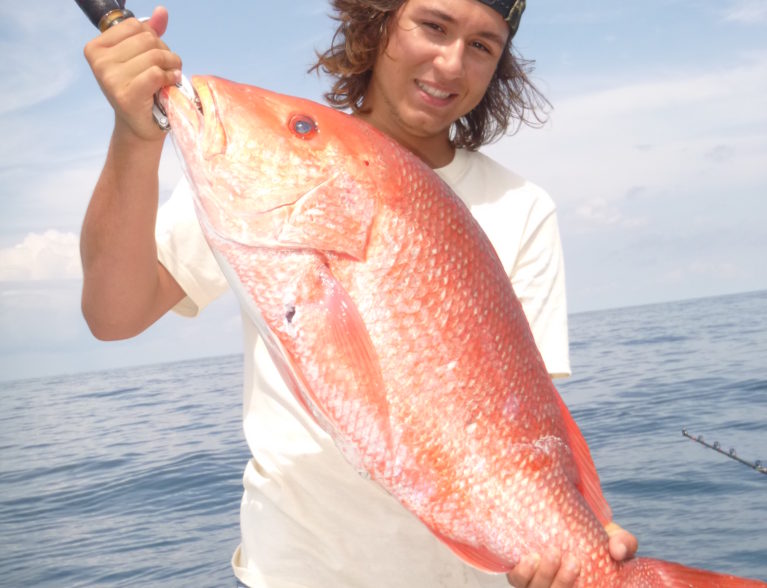 The state of Florida announced this week a $3-million, mandatory reef fishing registration program.
Beginning July 1, all recreational anglers who fish for 13 species of reef fish in Florida's Atlantic waters must register each year with the state – a measure aimed at learning how many fish are being harvested to help manage stocks better.
The Florida Fish and Wildlife Conservation Commission, meeting virtually on Thursday, voted unanimously to expand the Gulf Reef Fish Survey – launched in 2015 – to the entire state.
Under the program, recreational anglers will be able to register free online at MyFWC.com or at county tax collectors' offices and participating sporting goods stores.  Once signed up, anglers could be contacted by mail, or interviewed in-person at the dock or at sea by state surveyors.
Species included in the survey are red, mutton, vermilion and yellowtail snapper; black, gag and red grouper; greater and lesser amberjack; banded rudderfish; almaco jack; hogfish; and gray triggerfish. The Legislature appropriated $3 million for the program.
Gil McRae, who heads the state's fish and wildlife research arm, said resource managers don't have enough data right now on how many reef fish are being harvested by recreational anglers and how that is affecting fish stocks.
Knowing "the number of fishing trips and estimate of total harvest – including catch and release numbers – dramatically improves the quality of these stock assessments," McRae told commissioners.
Commissioner Gary Nicklaus noted that data collected by the Gulf reef fish survey resulted in a longer recreational red snapper season for Floridians last year while in the South Atlantic, the season lasted only three days in July. Early indications from federal fisheries managers are that this summer's season off our coast and the rest of the South Atlantic will be about the same length.
The new program will not apply to commercial, charter or party boats which are managed under separate regulations.