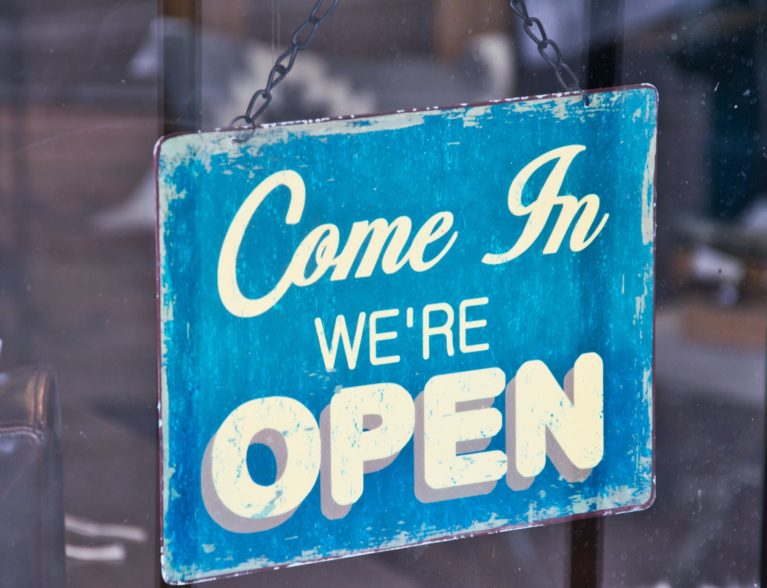 INDIAN RIVER COUNTY — Providing a glimpse of hope for struggling restaurants and retail stores, Gov. Ron DeSantis issued guidelines Wednesday for phase one of Florida's reopening amid the coronavirus pandemic.
"We should have hope. We can do it," DeSantis said at a Wednesday news conference in Tallahassee broadcast on The Florida Channel. "It won't happen overnight. Each phase we're thinking about weeks, not months."
Phase one starts statewide Monday, except for Miami-Dade, Broward and Palm Beach counties, DeSantis said. The guidelines under phase one of the "Safe, Smart, Step-by-Step" plan are:
Schools, which have been closed since March 16, will continue distance learning
Visits to senior living facilities are still prohibited
Elective surgeries can resume
Restaurants may offer outdoor seating with six-foot space between tables, and indoor seating at 25 percent capacity
Retail can operate at 25 percent indoor capacity
No change for bars, gyms, movie theatres and personal services such as hair dressers. Those businesses will remain closed.
"We want businesses to open back up safely," DeSantis said. DeSantis said Miami-Dade, Broward and Palm Beach counties – which have some of the state's top virus case numbers – will move to phase one soon.
DeSantis said residents should continue to follow Center for Disease Control social distancing guidelines and maintain a distance of six feet from others in public. The governor said those more vulnerable to having serious complications from catching the virus should avoid close contact with people outside the home.
Residents should avoid gathering in groups larger than 10 people. The governor recommending residents wear face masks for face-to-face interactions in public where it's difficult to practice social distancing, such as grocery stores.
DeSantis said there will be three phases altogether to reopen the state. The governor said his office created the Re-Open Florida Task Force – providing a report of recommendations – and received advice from health care executives, small business owners, elected officials, unemployed residents and law enforcement.
DeSantis, along with several other governors, issued a stay-at-home order April 1 and closed several non-essential businesses in the state to prevent the spread of the virus, or COVID-19. DeSantis also previously closed bars and limited restaurant service to drive-thru or delivery, prohibiting the option of dining in.
The stay-at-home order in Florida was expected to expire late Thursday.
DeSantis spoke about the state's efforts in protecting those vulnerable to the virus and expanding testing. DeSantis said President Donald Trump – who he spoke alongside at a Tuesday news conference at the White House – and his administration have provided great support for Florida each step of the way.
"Florida has flattened the curve," DeSantis said in a Facebook post Monday. "Our state continues to ramp up COVID-19 testing, our hospitalizations remain low, and we are on the right path to safely re-opening our economy."
Indian River County officials previously said there has been a "leveling off" of the numbers of positive coronavirus cases reported in the county. The last positive case for the county was reported Monday; the number of positive cases remained at 90 Wednesday, including seven deaths.
Tuesday, the guarded beach access points in Indian River County, which closed March 22, reopened to the public. Sandridge Golf Club was expected to reopen Friday under new social distancing guidelines and increased cleaning.
DeSantis said officials will continue to look at the positivity rate for tests across the state before a decision is made on moving to phase two. DeSantis noted that Florida has "flattened the curve" of coronavirus cases, which was at 33,193, including 1,218 deaths, Wednesday.
DeSantis said the number of positive cases spiked in early April, but then declined significantly over the past two weeks. The governor said the state has a 36.5 availability of intensive care unit beds and has more than 6,300 ventilators sitting unused.
"Florida has never had a ventilator shortage," DeSantis said. "We're far under hospital capacity. The hospital system has held up."
DeSantis said officials are hoping to expand drive-thru testing, and create walk-up testing and mobile labs. DeSantis said the mobile labs will be implemented next week.
"We're bringing the swabs and labs to them so they can have quick results," DeSantis said.
DeSantis said the small, step-by-step approach to reopening Florida will create a more hopeful future. The governor said officials are taking steps to protect the vulnerable from the virus while protecting people's civil liberties.
"It's a slow and methodical approach to build trust with the public. We need to focus on facts, and not fear," DeSantis said. "We didn't ask to be put in this situation. This was thrust upon us. I think we can get through it. We can do it."