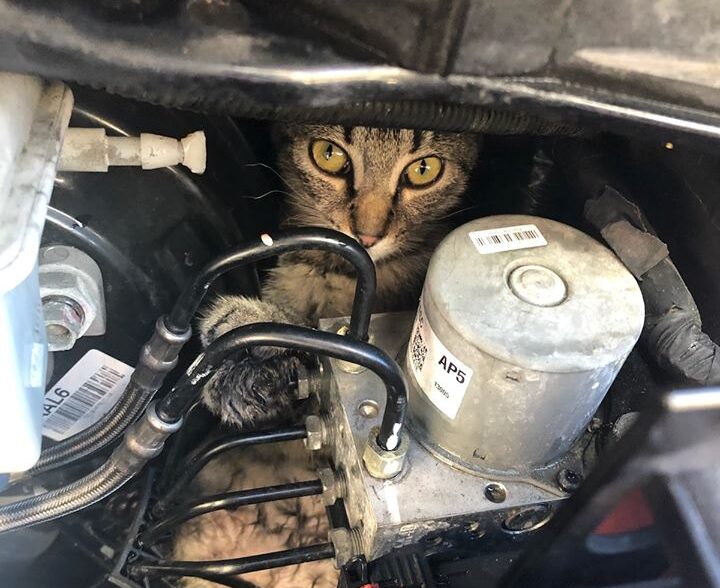 VERO BEACH — A cat was unharmed after first responders freed the trapped feline from a car engine compartment Sunday, police said.
"It's rare, but it does happen occasionally," Vero Beach police spokesman Master Officer Darrell Rivers said. "We're always willing to assist."
Police responded to reports of the cat stuck in a black Chevy Sonic about 1:50 p.m. Sunday in the 2900 block of Ocean Drive, Rivers said. Officer Anthony Fusco looked inside the engine compartment and saw the feline behind the battery and stuck in the brake wiring system.
Fusco and Officer Nicholas Shaw tried to rescue the cat by jacking up the vehicle and crawling underneath to pull it free, police said. But, they were not successful.
Indian River County Fire Rescue crews responded to the scene, removed the battery and freed the cat. The unidentified owner was grateful her pet was rescued without being harmed, police said.
In November 2019, police also rescued a cat that was stuck in a tree in the 1500 block of 20th Avenue, Rivers said.