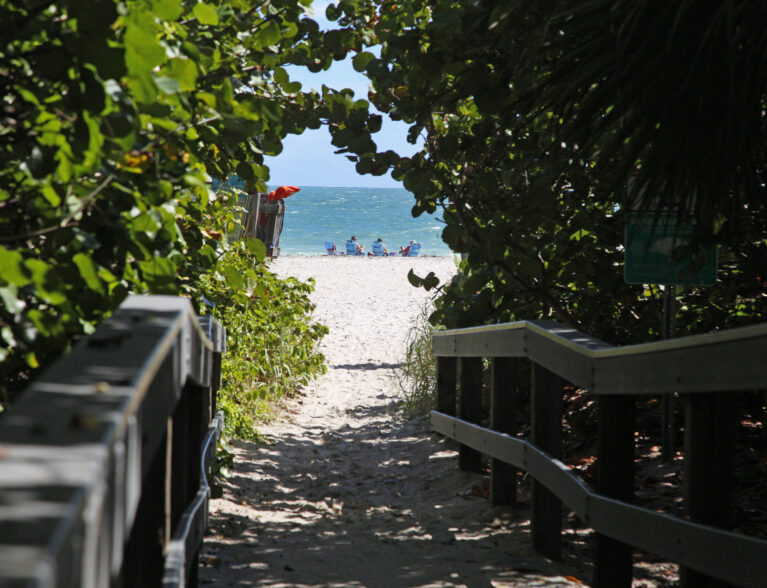 VERO BEACH — The city saw a slight dip in the number of beachgoers compared to last year, possibly because of cold weather and the beach replenishment project, the Vero Beach Lifeguard Association reported.
About 65, 656 people flocked to the city beaches – Jaycee Park, Humiston Beach Park and South Beach Park – in January, lifeguards said. In January 2019, about 65,704 people hit the beach.
Lifeguards responded to 13 medical emergencies on the beaches, officials said. Lifeguards described one emergency as major where a man passed out from heart-related complications and was rushed to Cleveland Clinic Indian River Hospital.
Details on the man's condition were not available.
There were no water rescues in January, lifeguards said. Large swells and strong currents carved out some parts of the dune along the shoreline.
Lifeguards said the ocean water temperature continued to drop, and is now in the mid-to-upper 60s. Lifeguards are seeking a donor for their ongoing project to build a lifeguard tower and command center at Humiston Park.
Officials noted the city recently approved an ordinance allowing dogs on Sexton Beach Plaza. The report notes that lifeguards feel this will lead to more dogs off leashes and more animal waste on beaches.
The association also reports that dogs who wander into guarded areas could become a distraction to lifeguards monitoring swimmers.