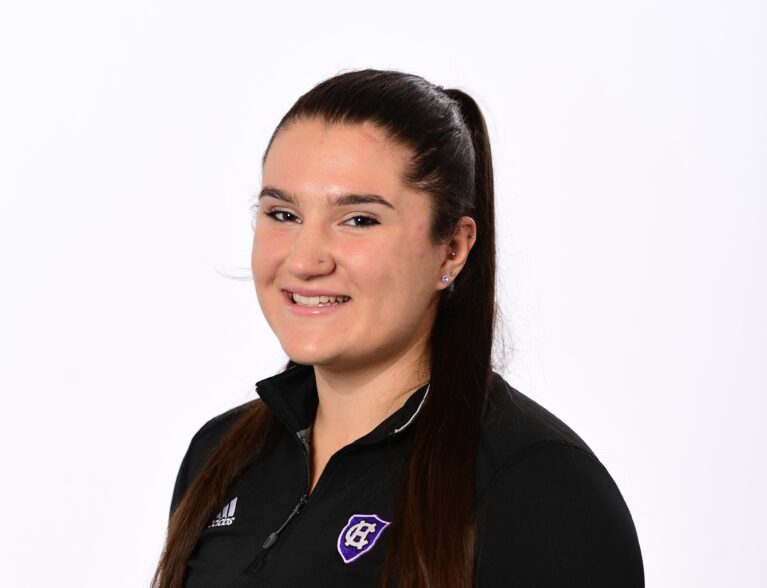 Update: One unidentified person was released late Thursday from Lawnwood Regional Medical Center & Heart Institute in Fort Pierce, Public Relations Director Tiffany Woods said. Details on if the person was a driver of either vehicle or one of the rowing team members were not released.
Seven others remained at the trauma center shortly before 9 p.m. Thursday, Woods said.
Earlier story:
VERO BEACH — Teammates and staff continue to recover after a horrific two-vehicle crash on the Merrill P. Barber Bridge that took the life of a 20-year-old rowing team member.
The head-on Wednesday collision killed Grace Rett, a student-athlete from Uxbridge, Massachusetts, who was in Vero Beach with her teammates for winter-training, police said. Officials said several other people – including the drivers of both vehicles – were seriously hurt in the wreck.
Thursday morning, three people were listed in critical condition, two in serious condition and three in good condition, said Tiffany Woods, public relations director for Lawnwood Regional Medical Center & Heart Institute in Fort Pierce. Some people who were taken to Lawnwood underwent surgeries, Woods said.
Other people with minor injuries were taken to Cleveland Clinic Indian River Hospital after the crash and later released.
Several Connecticut news outlets reported Maggie O'Leary, daughter of Waterbury Mayor Neil O'Leary, was also hurt in the collision. The younger O'Leary was listed as a freshman and women's rowing team member on the Holy Cross Crusaders website.
In a social media post to Facebook, the mayor said a prayer vigil was held at noon Thursday for the recovery of O'Leary and other team members hurt in the wreck. The vigil was held at Basilica of the Immaculate Conception in Waterbury.
Vero Beach police continue to investigate the deadly crash that took the life of Rett, a promising student-athlete and sophomore at College of the Holy Cross, located in Worcester. She had just celebrated her birthday and was known for her hard work, athletic agility and having an ambitious goal of furthering her faith around the world.
The crash happened at 7:30 a.m. Wednesday at the west end of the Barber Bridge. The Holy Cross Crusaders team arrived in town Tuesday and was scheduled to stay a week to practice with Vero Beach Rowing Club on the Indian River Lagoon, the club's Director of Rowing Brian Colgan said.
Colgan described Rett's death as a "tragedy."
Rett, a front-right seat passenger in a team van, died after the van, traveling southbound on Indian River Boulevard, tried to make a left turn onto Barber Bridge, Vero Beach police said. The van drove into the path of a northbound red Dodge pickup truck at the bridge base.
The pickup struck the van on its right side, officers said. The impact left the van crushed in the front. The truck also had heavy damage.
Several people in the van, including team members and a coach, were taken to area hospitals. Police said Rett, who was wearing a seat belt, was taken to a hospital, where she was pronounced dead.
The identity of the pickup driver was not released.
Police said traffic lights at the intersection were green on both sides at the time of the wreck. The lane where the van was traveling did not have a green arrow.
The collision caused police to shut down lanes on the bridge and Indian River Boulevard, causing heavy traffic on the barrier island for several hours. News of the horrific crash, and Rett's death, soon spread to her college, leaving students, faculty, staff and alumni in "shock and utter disbelief."
"We pray for her family and all who knew her," the college's Vice-President for Student Affairs and Dean of Students Michele Murray said during a news conference Wednesday at the campus. "My thoughts and prayers are with her family and teammates."
Hundreds of students at College of the Holy Cross gathered Wednesday at Luth Athletic Complex to remember Rett. Tributes poured in on social media for the English and psychology major who was set to graduate in 2022.
"Heartbroken beyond," one woman commented on a Facebook post. "Grace, you were truly a shining star with the heart and determination of a lion."
Community support
Holy Cross sophomore and men's rowing team member Rudolph Antoncic recalled seeing his friend, Rett, often in the school's weight room for strengthening conditioning. Antoncic said Rett worked as a resident assistant in his dormitory at the 3,000-student campus.
"I knew her pretty well. She was a tremendous ball of energy all the time and passionate about rowing," Antoncic said. "She will be sorely missed."
Competing in the same sport brought the men's and women's rowing teams closer together, Antoncic said. The teams were like a family, Antoncic said.
"I know every single one of the girls," Antoncic said.
Antoncic said he was heartbroken when he found out about Rett's death. For 11 straight hours, Antoncic emailed everyone he could – students, staff, alumni and rowing teams from other colleges – so they could send monetary donations to cover medical expenses for the injured and to help cover Rett's funeral expenses.
"The response has been overwhelming," Antoncic said. "Everybody rushed in to help."
Antoncic along with other members of the men's team created a GoFundMe fundraising page Wednesday. Early Thursday afternoon, the page had more than $120,000 in donations.
Antoncic said Rett had aspirations to become an athletic coach after finishing up college.
Work Hard
Rett was no stranger to hard work.
She was recently highlighted on news outlets for breaking the world record for indoor rowing. Rett, her voice filled with passion and determination, explained to a reporter how she rowed 383,000 meters, or 237 miles, in 62 hours on an indoor rowing machine.
A top of Rett's Twitter page is a pinned tweet that reads "work hard." The student put those words into motion even before setting foot on the campus of the private liberal arts college Holy Cross.
Rett holds numerous achievements and awards, including being a team captain in her high school senior season, leading the girls' varsity team to its first ever program win, setting undefeated home rowing records and receiving the two-time Outstanding Achievement Award along with the Golden Knight Award. Standing at 5 feet 7 inches tall, Rett set the bar high for those who hope to follow in her footsteps.
While at College of the Holy Cross, Rett competed in several varsity boating events, according to the school website. She was also recognized for achieving the honor roll for the Patriot League, a prestigious organization that recognizes students who excel at both academics and sports.
Rett leaves behind her parents, Christopher and Mary Jo Rett, and her sister Brianne. Christopher Rett, like his daughter, was also gifted with sports talent and was a member of Worcester Polytechnic Institute's rugby team in 1990, the school website shows.
Details on funeral arrangements were not available.