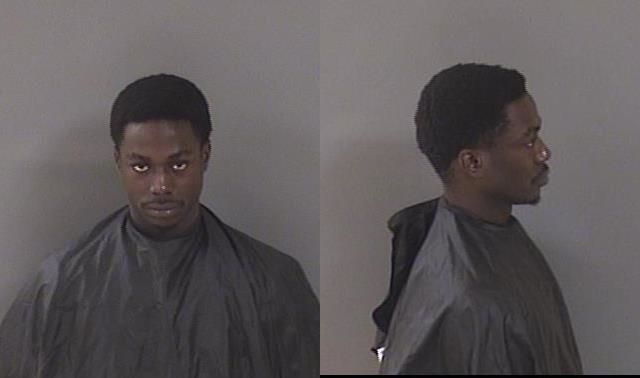 INDIAN RIVER COUNTY — A 22-year-old man who hid under a mattress and pretended to be asleep after leading deputies on a high-speed chase, was jailed over the weekend, officials said.
Deputies said Jordan Deon Gamble drove more than 60 mph in several 35 mph zones, veered off the roadway and across railroad tracks. Deputies later found Gamble at a woman's home, where he "pretended to be asleep" and asked law enforcement, "what's going on?" before being detained, reports show.
Deputies arrested Gamble, of the 2200 block of Southwest 22nd Place, on a variety of charges including aggravated fleeing and eluding, reckless driving and driving with a suspended license. Gamble was released Tuesday from the Indian River County Jail on $24,500 bond.
Indian River County deputies noticed a white Buick that ran a stop sign about 11 p.m. Saturday at the intersection of 43rd Street and 28th Avenue. Deputies conducted a traffic stop on the vehicle.
A deputy approached the driver's side of the Buick. The deputy told the driver, later identified as Gamble, to shut the vehicle off.
But, Gamble ignored the deputy, accelerated and turned left onto northbound 27th Avenue. Deputies, with sirens blaring, followed the vehicle.
Deputies tracked the vehicle as it traveled at high speeds, but decided to not pursue it. There were several pedestrians along the roadside at the time, reports show.
Gamble drove south of 45th Street, past 'no trespass' signs, and across the railroad tracks until he reached Old Dixie Highway, reports show. Deputies lost sight of the vehicle when it turned eastbound onto 41st Street.
Deputies learned the vehicle was registered to an address on Woodland Circle. Deputies found the Buick at an apartment and spoke to the vehicle owner, a woman.
Deputies searched the woman's apartment and found Gamble hidden under a mattress, reports show. The relationship between Gamble and the woman was unclear.
Gamble did not comply to deputies' commands and pretended to snooze, officials said.
Deputies arrested Gamble. Gamble has an arraignment at 8:45 a.m. Sept. 6, court records show.