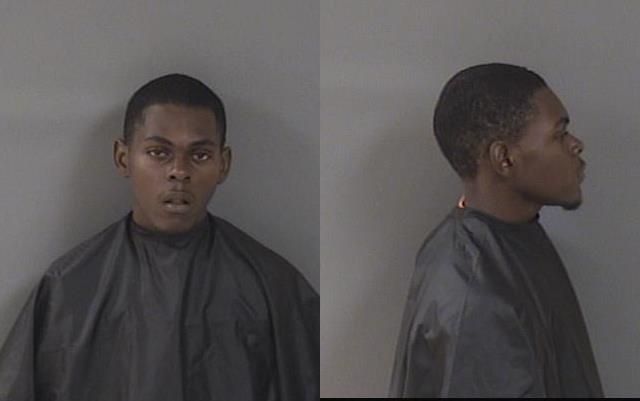 INDIAN RIVER COUNTY — A 23-year-old man was jailed after deputies searched a trash-littered home and found narcotics, alcohol and an infant wearing a soiled diaper and covered in bug bites, authorities said.
When deputies detained Oquan Jaquese Tibbs, they found bags of ecstasy in his pants pockets, reports show. Tibbs told deputies the ecstasy was on the floor in the house before they arrived, authorities said.
Deputies found an unattended 1-year-old child in a crib. The child had sores on her feet, legs and arms, had an unknown dried brown substance on her arm and appeared unwashed, reports show.
Deputies arrested Tibbs, of the 3800 block of 44th Place, on charges of child neglect, possession of ecstasy and battery. Tibbs was held Friday at the Indian River County Jail on $6,500 bond.
Indian River County deputies spoke with a Department of Children and Families agent about 3 p.m. Thursday. The agent said they were investigating ongoing domestic violence between Tibbs and a woman who also lives at the home.
The agent said the infant was not harmed during the incidents, reports show. Tibbs' arrest report indicated more than one child lived at the residence, but further details were not available.
The agent told deputies she suspected Tibbs and the woman were doing drugs together inside the home. The agent said Tibbs and the woman were not able to provide for the children and had trouble paying light and water bills.
The baby at the home would be left in soiled diapers for extended periods of time, reports show.
Deputies spoke with Tibbs, who said he did not use narcotics near the children. Deputies searched the home and found several bugs within piles of old food and trash, reports show.
Deputies did not see any fresh food. The refrigerator was moldy, empty and had a foul odor, deputies said.
Deputies spoke with the woman, who said Tibbs had struck her five days prior, reports show. The woman had a swollen lip, deputies said.
Deputies arrested Tibbs and took him to the county jail. Tibbs has an arraignment at 8:45 a.m. August 2, court records show.
Details on if the woman was also arrested and if DCF took custody of the baby were not available.