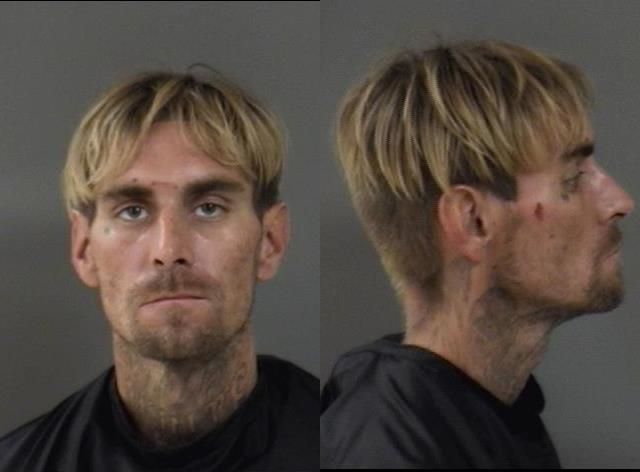 INDIAN RIVER COUNTY — An anonymous tipster called law enforcement after recognizing a shirtless armed robbery suspect covered in tattoos who mistakenly knocked on the tipster's door, Indian River County deputies said.
The suspect, 36-year-old Robert Frank Nettles, robbed a south county Cumberland Farms a few hours prior at 3 a.m. Wednesday after he indicated to the clerk he had a knife, sheriff's officials said. Nettles, of 44th Avenue, threatened to kill the clerk if he did not hand over the cash, reports show.
The clerk gave Nettles $116 and Nettles fled the store on foot, deputies said.
About 7 a.m., Nettles went to the tipster's home, mistaking it for his own, reports show. Nettles started banging on the door, and then left when he realized he was at the wrong residence.
The tipster recognized Nettles as the armed robbery suspect deputies issued a public alert for through Facebook, reports show. Two hours later, the tipster called deputies.
Deputies went to Nettles' home. Deputies said Nettles answered the door, but would not identify himself or speak.
Deputies showed Nettles' girlfriend, who was also at the home with their child, surveillance photos of the armed robbery suspect. The girlfriend identified Nettles as the man in the photos, reports show.
The gas station clerk also identified Nettles as the suspect through a photo lineup, deputies said. Deputies said they seized $70 of the stolen cash from Nettles; it was unclear what happened to the rest of the money.
Deputies arrested Nettles on a charge of robbery and took him to the county jail. Nettles remained at the jail Thursday on $100,000 bond.
Nettles has an arraignment at 8:45 a.m. July 3, court records show.