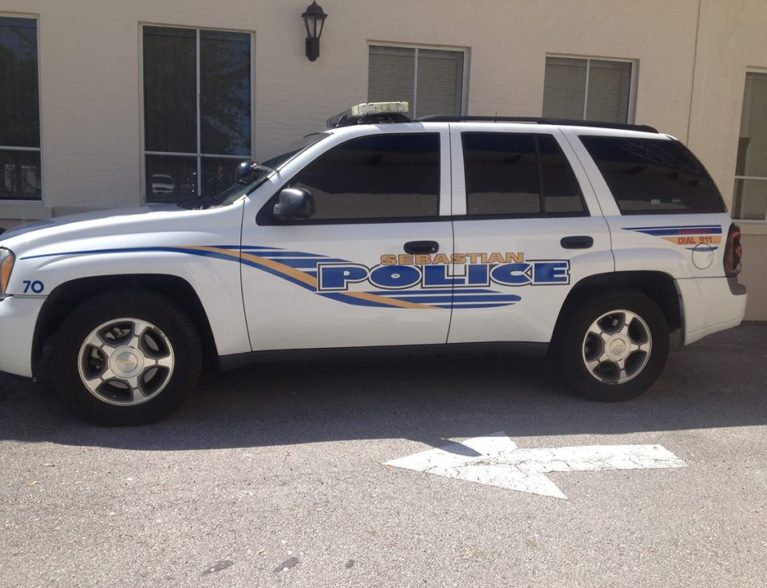 SEBASTIAN — A man and woman were killed after a Thursday crash that blocked the road for several hours after a sports utility vehicle struck their motorcycle, police said.
Sebastian police said 67-year-old Lawrence C. Rubino, the motorcycle driver, and passenger Teresa G. Calhoun, 69, both of Sebastian, died from their injuries. The blue Cadillac SUV driver, 63-year-old Edward Wheeler, of Sebastian, was treated at the scene and released.
The fatal crash shut down the 400 block of Sebastian Boulevard for about four hours, police spokesman Lt. Timothy Wood said.
The two-vehicle crash happened shortly after 10 p.m. Thursday in the 400 block of Sebastian Boulevard. Investigators said Wheeler was traveling eastbound on Sebastian Boulevard when he made a left turn in to the path of a westbound grey Harley Davidson motorcycle.
The SUV struck the motorcycle, jolting Rubino and Calhoun from the vehicle, police said.
Indian River County Fire Rescue crews pronounced Rubino dead at the scene, fire rescue spokesman Cory Richter said. Calhoun went into cardiac arrest while being taken by ambulance to the Sebastian River Medical Center, Richter said.
Doctors at the hospital pronounced Calhoun dead, police said.
Traffic homicide investigators with the police department continue to investigate the crash. No further details were immediately available.