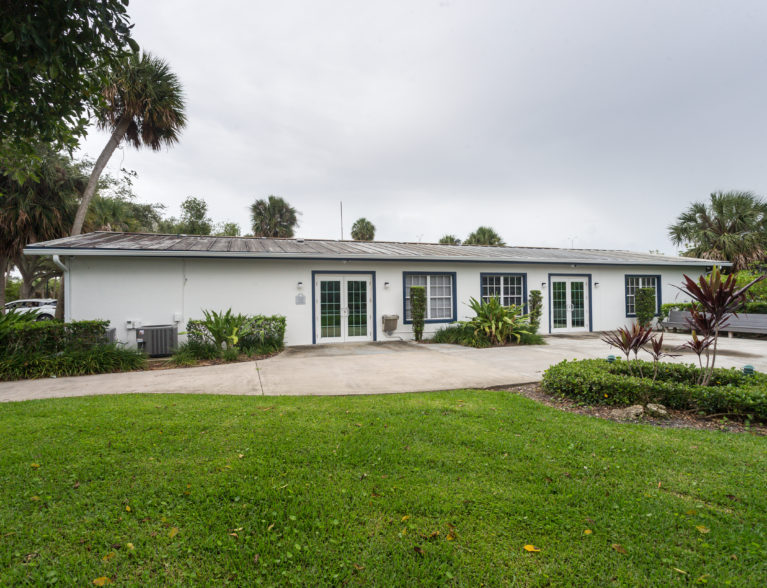 VERO BEACH — The idea of a local brewery leasing a popular community venue was strongly opposed by several residents at the recreation commission meeting Thursday evening at city hall.
"How do you blend a brewery into a baseball park and dog park?," resident Linda Hillman said at the meeting. "It makes no sense."
About 10 residents took the podium, one by one, and voiced their concerns to the commission that a brewery moving into the River House would cause a number of problems, including a possible increase in drunk driving cases, inadequate parking and the commercialization of a city park.
The Recreation Commission voted to recommend to the city council not to pursue the idea after hearing outcry from attendees. The commission serves as an advisory commission to the city council.
"This is a dangerous path that Vero residents do not want to go down," resident Megan Hoots said. "The taxpayers are against it."
The commission will present its recommendation at the next city council meeting, scheduled for 3 p.m. Tuesday.
The River House, located at 305 Acacia Road, is part of the Alex MacWilliam Boat Basin Park. Under the city charter, certain parks and public lands cannot be sold, leased, traded or given away unless approved by Vero Beach City Council.
Alex MacWilliam Boat Basin Park is one of the 26 properties listed in the city charter. The properties may be leased without a referendum only for public or civic activities providing recreation, arts or culture.
On May 15, the city council voted 3 to 2 to explore the idea of Orchid Island Brewery to lease the River House. But Councilwoman Laura Moss, who voted no, said she is against the idea.
"It's hinging on one vote right now for it to be changed," Moss said. "The sentiment against this is huge."
Rob Slezak, the director of the Recreation Department, made a presentation to the commission pointing out River House's economic impact in Vero Beach. The venue is used for weddings, receptions, business meetings and more.
It was closed from September through early July for Hurricane Irma-related repairs, Slezak said.
The facility houses up to 100 people, has outside seating and a deck and attracts more than 200 rentals a year, according to Slezak and Moss.
The newly renovated River House reopened July 1. But, with the chance of leasing the venue to the brewery on the table, Slezak noted, the recreation department can only rent the facility until December 18, 2018.