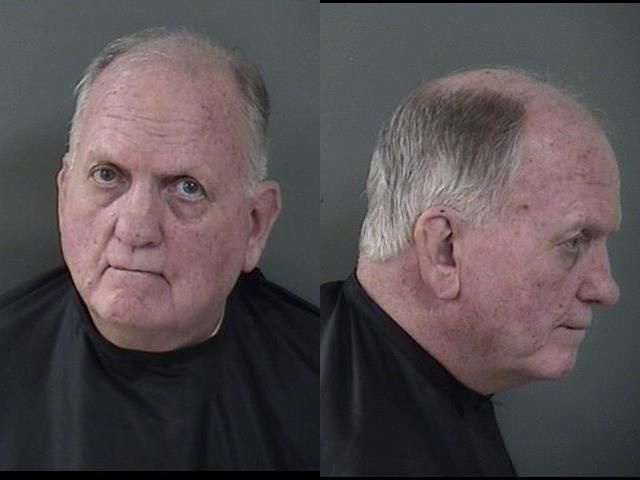 INDIAN RIVER COUNTY — A 69-year-old man suspected of gulping whiskey while driving told deputies he was drinking while stopped for stop signs and traffic signals, but not when the vehicle was moving.
The man – identified as Earle Gustavas Stevens – told authorities, "I'm feeling pretty good," reports show. A woman called deputies after she said the front bumper on Steven's vehicle kept hitting the rear end of her vehicle while the two were waiting in a McDonald's drive-thru line.
Deputies on June 27 arrested Stevens, of the 60 block of Royal Oak Court, on charges of driving under the influence and no license. Stevens was released June 28 on $1,500 bond.
Deputies responded to a disturbance about 5:30 p.m. June 27 at McDonald's at 754 S. U.S. 1. Deputies spoke to Stevens and noted the smell of alcohol.
Deputies saw an open bottle of liquor that contained Jim Beam Bourbon in the passenger seat. When deputies asked Stevens to get out the vehicle, Stevens tried to exit while the vehicle was still in drive, reports show.
Stevens admitted to deputies he had four drinks and also took pain medication that day. Stevens then explained he was drinking while the vehicle was stopped at stop signs and traffic lights, reports show.
Stevens could not recall striking the rear bumper of the vehicle in front of him, deputies said.
Deputies arrested Stevens and took him to the county jail. Stevens has an arraignment at 8:30 a.m. July 31, court records show.