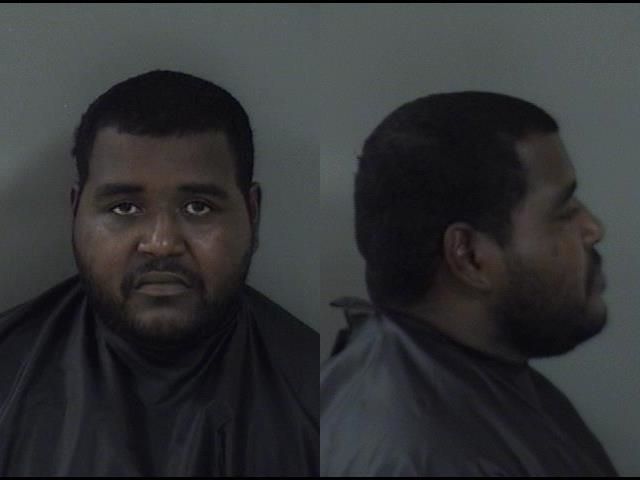 INDIAN RIVER COUNTY — A 29-year-old man was arrested after firing several rounds at a truck because he was mad the driver recently "beat him up," authorities said.
Deputies charged Nathaniel William Lee, of the 8400 block of 59th Avenue, with possession of a firearm by a convicted felon and shooting or throwing a deadly missile. He is being held at the Indian River County Jail on $200,000 bond.
Lee, also known as "Bubba," was one of several wanted individuals that was recently arrested during a warrant sweep, deputies said.
Deputies responded to the shooting about 6:30 p.m. April 25 in the 8300 block of 63rd Avenue. Deputies combed the area and found six 9 millimeter shell casings, an arrest report shows.
Witnesses told deputies Lee, who was shirtless and wearing red joggers, fired at a black pickup truck as it drove by, authorities said. The witnesses said they heard about five to six shots before the pickup sped away, heading north onto 63rd Avenue.
The report indicates the driver was not hurt.
Deputies found the truck the next day at Motel 6, located at 8800 20th Street. The pickup's passenger side had multiple bullet holes, deputies said.
Deputies spoke with the owner, who said she let a man she knows driver her truck the previous day.
Deputies spoke with the witnesses again on Tuesday. The witnesses were given a photo lineup and identified the truck driver at the time of the shooting, deputies said.
The witnesses said the driver told them he had just beaten up Lee and that Lee was mad. Deputies spoke with the driver, who denied being at the scene.
Lee, an eight-time convicted felon, was arrested and taken to the county jail.