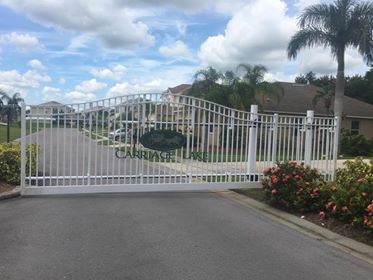 Moments before Susan Teel was shot dead, investigators say the suicidal woman swore at the deputy who had come to render aid and told him, "Go ahead, kill me."
Corporal Jonathan Lozada arrived at the home on Carriage Lake Way in Vero Beach at 8:04 p.m. July 26 after Teel's daughter called 911 for help, according to a Feb. 1 report written by Indian River County Sheriff's Office Lieutenant Justin Knott.
The memorandum clears Lozada, who fired the fatal shots, of administrative wrongdoing, even as questions remain whether his actions that day were appropriate. A grand jury cleared the deputy of criminal charges Jan. 4.
The family has notified the Sheriff's Office of its intent to file a civil complaint, said Attorney Guy Rubin of Rubin & Rubin law firm in Stuart. There are contradictions between what law enforcement reports, and what has come forth in investigative documents, he said. Significantly, the autopsy claims Teel was shot four times, but Knott details three rounds fired.
It is unclear why the Florida Department of Law Enforcement wasn't called in to oversee the investigation into her death, and whether or not protocol was followed when the deputy knowingly approached an armed, mentally ill woman without waiting for backup.
"Teel was posing a danger to no one but herself," Rubin said.
When Deputy Lozada arrived at the house, family members told him Susan Teel was upstairs armed with a knife, Knott writes. They said she had been drinking and taking Ativan, an antianxiety medication.
Just two days prior to Teel's death, her son attacked her at her home, something the family's attorney has said was likely a major factor in her depression
Lozada found Teel, 62, lying face down on her bed. He announced his presence and told her to show her hands, Knott explains. "She responded by standing up and saying '[Expletive] you, kill me.' At which time she began to make her way around the bed and approached Corporal Lozada with a large knife."
The blade was later measured to be 13 inches long.
"She's got a knife," Lozada radioed to dispatch. Though he was not wearing a body camera, the transmission picks up him telling her not to come any closer. "Don't come" is broadcast before the sound cuts out.
Teel continued to approach the deputy with the knife over her head, according to Knott. As Lozada backs up toward the door, he fires one round. She keeps advancing so the deputy shoots her again and again. "Upon discharging the third round, Susan Teel fell to the ground," the report states.
Eight seconds after his last dispatch, Lozada is heard yelling "Shots fired! Shots fired! Need EMS!" over his radio. It was 8:07 p.m., just three minutes after he arrived at the home.
CPR was commenced, but Teel was pronounced dead at 8:17 p.m. Crime scene photographs show the bathtub filled with water and blood, writes Knott. A second box cutter knife was found bloodied lying on the bathroom tile.
The images indicate the first shot was fired "in relative proximity between the bathroom and the bed," the investigator notes. "The subsequent shots were fired near the bedroom entrance door. These findings indicate that Corporal Lozada was in close proximity with the advancing Susan Teel."
Lozada testified that Teel presented an immediate threat to his life, justifying the use of deadly force, Knott concludes. The deputy made reasonable attempts to withdrawal and gave lawful commands for Teel to back away.
"Considering the forgoing, it is the investigative conclusion that no violation of Agency General Orders, polices or procedures took place during the course of this incident," Knott writes. "As such, it is recommended that no further administrative action will be taken."
According to Teel's Jan. 4 autopsy released this month, the 106-pound woman was shot four times. One bullet went through her chest, another to her right hand, and two hit her abdomen. She had traces of alcohol and drugs in her system.
Levels weren't toxic and possibly could be prescribed drugs commonly used to treat anxiety, insomnia and depression, according to District 19 Medical Examiner Linda Rush O'Neil.
Teel had several cuts on both sides of her neck and on her wrists. There were multiple bruises on her body.
According to Knott's report, Teel's husband, Dr. Dudley Teel, checked on his wife around 7 p.m. that day. The door to their bedroom was locked so he removed the doorknob to get inside.
"He indicated he knew something was wrong because Susan Teel had been talking about killing herself for 3 to 4 days prior to this incident," the investigator notes.
"Upon making contact with Susan Teel, Dr. Teel observed a big cut on Susan Teel's wrist. He also observed a large amount of blood within the bathroom."
Knott says Teel took a large knife from her dresser and told her husband to stab her. She then said if he called 911, "she would stab them (referring to the responding deputies.)" The doctor then asked his daughter to call for help.
The family never expected criminal charges, but did expect more than a "rubber stamp no true bill" from the grand jury, said Rubin. The Office of the State Attorney can work with jurors to recommend changes to policies and procedures without indicting the officer.
Somehow, instead of de-escalating this situation, Lozada escalated it, Rubin said. "When there is a 911 call for medical help and someone ends up shot in the chest, there is something wrong," he explained.
The way Indian River County investigates officer-involved shooting deaths is flawed, Rubin added. The Sheriff's Office assigns its own internal investigators often after their boss, the sheriff, has publicly discussed what he believes happened. "This is a sort of friction which skews investigators away from a search for the truth."
A second investigation is done by the State Attorney's Office, but there, prosecutors are working alongside local police every day, Rubin said.
The Teel family repeatedly asked the Sheriff's Office to allow the Florida Department of Law-Enforcement to conduct an independent review.
That did not happen. Indian River County Sheriff's Office did not ask state investigators to intervene, said Undersheriff James Harpring, who declined to discuss the Teel case any further, citing the pending litigation.
"We did not feel the need to have an outside entity come in and make that sort of evaluation or determination," he said, noting there are already three layers of oversight, including the internal investigation, prosecutorial review and grand jury findings,
In the case of an officer-involved shooting death, a grand jury is empaneled to investigate criminal wrongdoing, said Assistant State Attorney Chris Taylor. They are presented with the Sheriff's Office review of the evidence and a report from investigating prosecutors.
The proceedings are secret, but the 21-member panel can call witnesses and review evidence in its deliberations, he explained. At times, jurors will issue a statement or recommendations on proposed policy changes in addition to criminal charges. That was not done in this case.
By Monday, no excessive force complaint had been officially filed in state or federal court. Rubin said last week his office was still waiting to review investigative records. Such lawsuits can take years to litigate.
Reporter Nick Samuel contributed to this report.