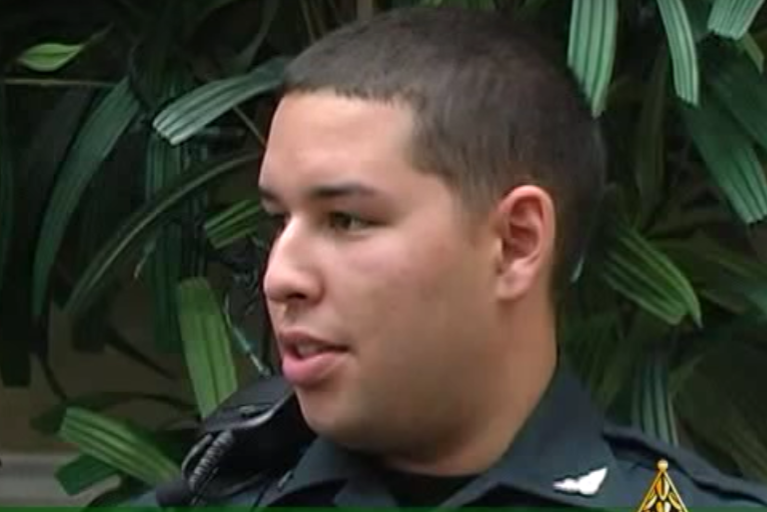 VERO BEACH — A deputy who fatally shot a suicidal woman after she lunged at him with a butcher knife last July will not face charges, a grand jury ruled Thursday.
The witnesses who testified before the jury were Deputy Jonathan Lozada, Crime Scene Investigator David Rodriguez, Deputy Sam Earman, Lt. Kent Campbell, Detective Scott Prouty, Dr. Dudley Teel, Sara Gordon, State Attorney's Office Investigator Jeff Hamrick and Sgt. Don Christman, according to an interim report.
The jury ruled a "no true bill" to not indict Lozada after he shot Susan Teel, 62, at her Vero Beach home.
Dr. Dudley Teel, Susan Teel's husband, hired attorney Guy Rubin to do a separate investigation on his wife's death. Neither Dudley Teel nor Rubin were immediately available for comment.
In August 2017, Rubin and the Teel family held a news conference where they demanded transparency in the case and said Susan Teel was never a threat to anyone.
What Happened
Deputy Jonathan Lozada went to Susan Teel's home about 8 p.m. on July 26, 2017, after deputies got a call from Teel's daughter, Sara Gordon, that said her "mom just tried to kill herself." When Lozada ran up the stairs to check on Teel, she tried to cut him with a butcher knife, deputies said.
Lozada then shot Teel at her home in the 600 block of Carriage Way, Vero Beach. She was pronounced dead at the scene.
The number of times Teel was shot hasn't been released and information on where she was hit was not available.
This story will be updated.