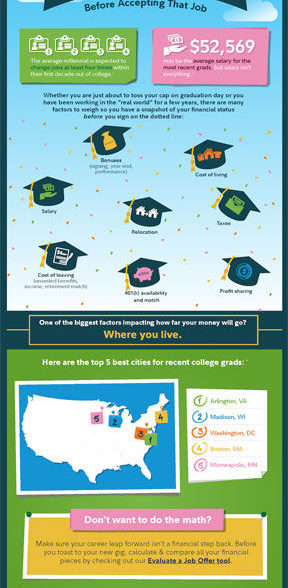 (NewsUSA)
– Perhaps the best financial advice for newly minted college grads? At least eight factors — not just salary — should be considered before deciding which job offer to accept. 
Will your prospective boss match your 401(k) plan contributions, for example? And what about if you're considering relocating? Just because some firm in Arlington, Virginia — rated the best city for recent grads in one survey — is dangling a higher paycheck than one elsewhere, doesn't necessarily make it right for you, given the Washington, D.C., suburb's high cost of living. 
A new online Job Offer Evaluator tool from Fidelity Investments, which considers all factors, can help calculate the right decision for you. 
See the infographic's full-sized image here.