(BPT) – The smell of the fresh air. The gentle rustle of the wind through the trees. The wonderment of kids exploring Mother Nature. More families are joining the movement to unplug from their electronics and get outdoors. Is your family one of them?
Spending time outdoors has numerous mental and physical benefits, plus for families it's a wonderful way to bond and create lifelong memories. You can make nature a part of your life by getting a recreation vehicle and exploring parks both near and far.
These aren't your grandpa's RVs. Today's RV options are as varied and unique as the families who buy them. Just take a look at some of the most popular RV choices as per the experts on GoRVing.com.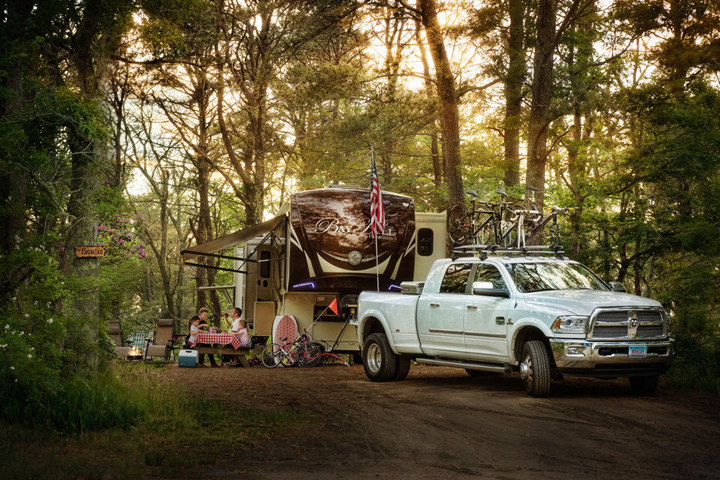 1. Travel trailers
Available in a range of sizes to fit your needs, travel trailers are easy to attach to a variety of vehicles. Lightweight models can often be towed by mid-size vehicles, including the family car, minivan or SUV. Larger trailers can be towed by a pickup truck or larger SUV. Fifth wheel models feature a raised forward section that provides a spacious bi-level floor plan, and can be towed with a pickup truck.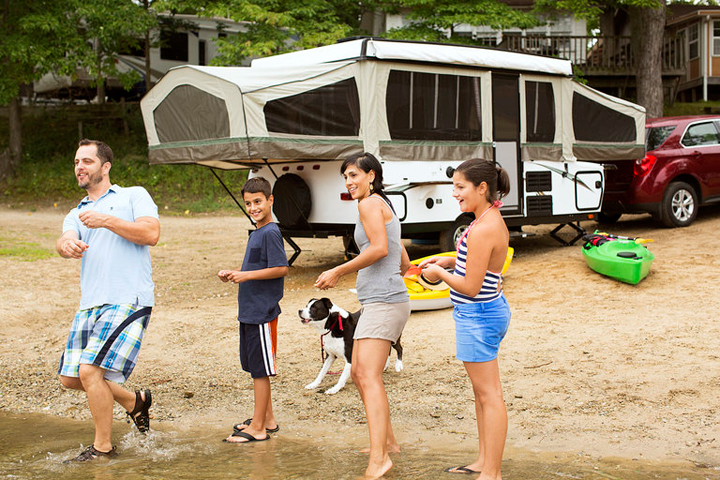 2. Folding campers and expandable travel trailers
Also known as pop-ups or tent trailers, folding camper trailers feature soft sides that extend to reveal queen-sized beds and kitchens and are a great entry-level option for families who enjoy sleeping in a tent without sleeping on the ground, along with the convenience of an RV. Expandable travel trailers are a cross between a folding camper and a hard-sided travel trailer. They feature ends that pull out to offer more sleeping room and a generous amount of living space. They're lighter than conventional travel trailers and often more affordable.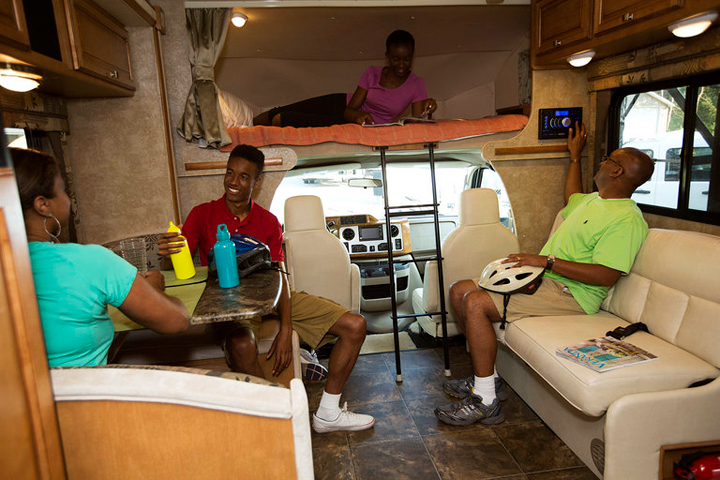 3. Motorized RVs
When most people think of the classic RV, motorized designs come to mind. These all-in-one recreation vehicles allow you to bring all the creature comforts with you on the road. Home-like amenities abound, including kitchens, bathrooms, living areas with entertainment centers and heating and air conditioning. Drive virtually anywhere — from sea to shining sea — and bring your "house" with you. Motorhomes are classified by types, ranging from the largest and most luxurious Type A versions to Type C motorhomes that feature an over-the-cab sleeping area kids love.
4. Van campers
Van campers, or Type B motorhomes, are smaller in size and often get outstanding fuel economy, but still have all the conveniences of home on the road. Easy to maneuver through narrow mountain roads, curvy coastal byways and busy downtown settings, they're a trending choice for couples touring the country or families traveling for weekend tournaments and competitions.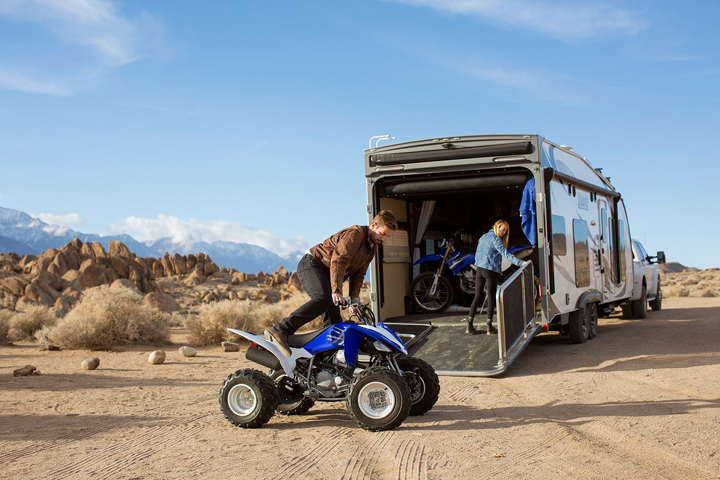 5. Toy haulers
Toy haulers, or Sport Utility RVs, are for the active family who wants to take motorcycles, dirt bikes, ATVs or other motorized toys on the road. Available as a motorhome or towable unit, toy haulers have a rear end that drops down, forming a ramp into a "garage" area where motorized toys can be safely stored. In many models, the ramp does double duty as a back porch or outdoor living room.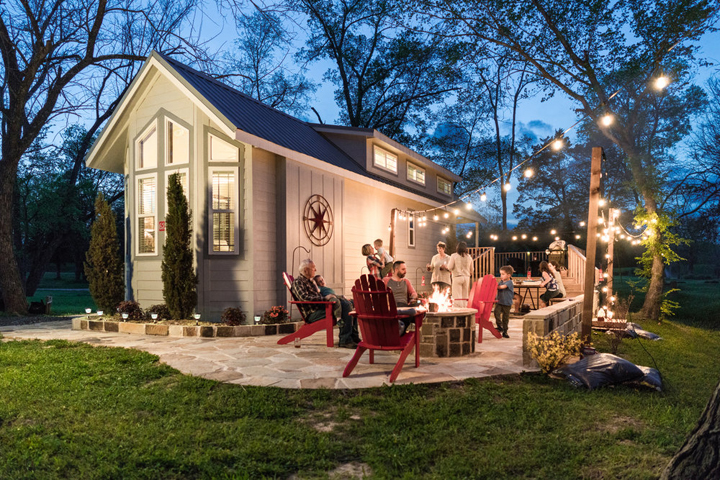 6. Rentals and park models
Not ready to buy? Consider renting to test the waters. You can rent different types of RVs so you can find the right one for your family's needs. Check out El Monte RV, Outdoorsy and Cruise America for rental information. Another choice to consider is a park model RV, offered by many campgrounds. You just drive to the campsite with your supplies, and an RV (which looks and feels like a mini cabin) is ready for your arrival.
Now that you know your options, it's time to get inspired. Visit @GoRVing on Twitter or Go RVing on Facebook to get more ideas and outdoor inspiration for your next RV trip. And see families like yours enjoying RV adventures at Away.GoRVing.com.