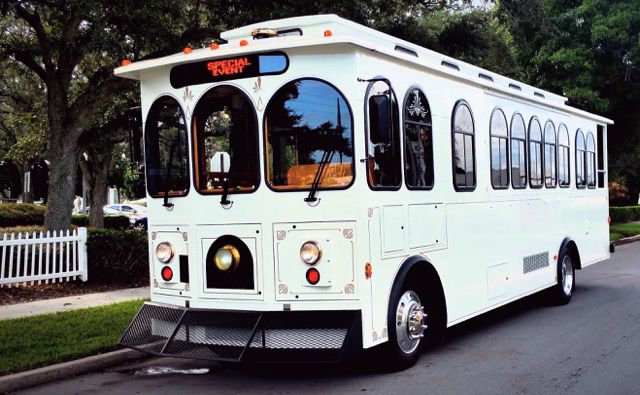 VERO BEACH — Look for the new, vintage-style Trolley at the First Friday Gallery Stroll downtown Vero beginning Oct. 7 and running through April 7.
First Friday Gallery Stroll Trolley will pick up passengers on 12th Court and 20th Street (the city parking lot across from Jetson's). The Trolley will run a continuous loop along 14th Avenue to 18th Street and Old Dixie, with several assigned stops along the way. Hop on or off at your leisure from 5 p.m. to 9 p.m. The Trolley has an LED sign for easy identification and seats 24 passengers (with additional room for passengers with good balance to stand). In addition, the Trolley is handicap-accessible with space for two wheelchairs.
The Trolley has been a longtime wish of Vero Beach and now it's a reality. Imagine being picked up in this fun, unique style of transport to go to the First Friday Gallery Stroll, enjoy the arts, dining and shopping downtown.
We would like to thank Treasure Coast Trolley for their In-kind donation of two months' complimentary trolley service and to our sponsors who are providing continuous service. Remember to thank the following underwriters that are providing this parking solution and safe transportation: Cultural Council of IRC, MSVB, Dale Sorensen Real Estate, Inc., Taco Dive, Swine & Co., South Beach Place, BG Polo and Equestrian and Treasure Coast Trolley.
Please contact Lila Blakeslee, Gallery 14 for further information at 772-713-8989 or lblakeslee1212@comcast.net. Be sure to pick up your free Gallery Stroll Map at Main Street Vero Beach or the downtown galleries.