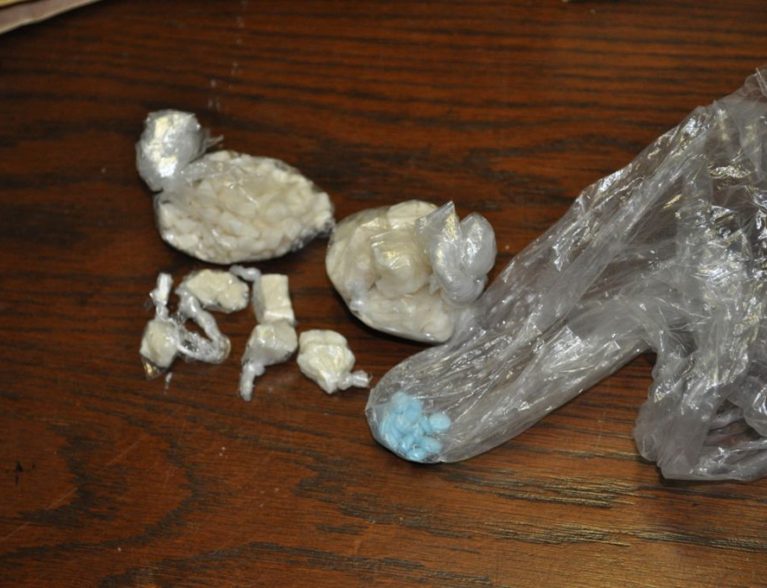 FELLSMERE — The Indian River County Sheriff's SWAT Team was used to serve a warrant to shut down a drug house here on Wednesday around 7 p.m.
A search warrant was obtained for a home in the 1000 block of Vernon Street in Fellsmere, according to the affidavit. Wendell Bass, 51, was arrested. 
Bass faces charges of felony sale of a controlled substance within 1,000 feet of a church, felony possession of cocaine, felony trafficking of cocaine, possession of a firearm and ammo by a convicted felon, possession of Oxycodone, possession of drug paraphernalia, and possession of less than 20 grams of marijuana, according to the Indian River County Sheriff's booking report. There was only one other occupant who lives in the house, but that person was not present at the time of the raid.
Two other subjects tied to the investigation are wanted on outstanding warrants, Alphonson Coleman, 33, of Fellsmere is wanted for sale of cocaine within 1000 feet of a church and two counts of possession of cocaine. Kyle Schenavar, 28, from Grant, is wanted for one count each of sale of cocaine within 1000 feet of a church and possession of cocaine, according to authorities. The subjects may be in Brevard County and SIU detectives are working with the Breavrd County Sheriff's Office in attempting to apprehend Coleman and Schenavar.
"We have had concerns about that location for some time and appreciate the efforts of the Sheriff's Office to bring that problem under control," said Fellsmere Police Chief Keith Touchberry. 
Items found in the house include .45 caliber bullets, a Ruger 9mm semi-auto pistol with the serial number removed, a magazine for the 9mm, 3.6 grams of marijuana, .6 grams of cocaine on the floor, 18 Alprazolam pills, a digital scale, a magazine with a .40 caliber bullet, a bag of smaller baggies with 49.6 grams of cocaine, and 14 Oxycodone 30 mg pills totaling 1.5 grams, according to the affidavit.
Bass is a six-time convicted felon in Florida, according to the Sheriff's Office. He is being held at the Indian River County Jail in lieu of $121,000 bond.
"Our efforts have removed a large quantity of illegal and deadly drugs along with a firearm from hands of criminals," Sheriff Deryl Loar stated. "We have made our community a safer place as a result. Our detectives and deputies will continue to arrest drug dealers and other criminals who choose to reduce the quality of life of our law abiding citizens. I want to thank the community for their continued support in helping us get drugs off the streets. The partnership we share with those we serve is appreciated by all members of the Indian River County Sheriff's Office."
Anyone with information relating to the whereabouts of Coleman or Schenavar is asked to contact the Special Investigations Unit of the Indian River County Sheriff's Office at 772-978-1217. Those wishing to remain anonymous and be eligible for a reward up to $1,000, can provide information through Treasure Coast Crime Stoppers at 1-800-273-8477 or www.tcwatch.org.