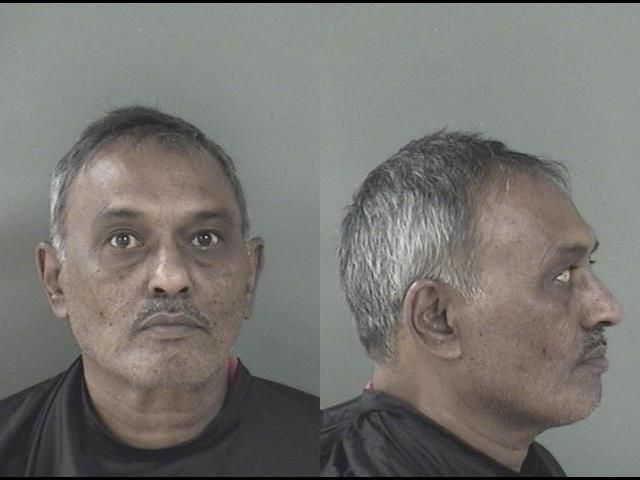 FELLSMERE — An employee at the Country Store in Fellsmere has been busted after he was found to be allegedly selling illegal male sexual enhancement products. 
The store is located at 6 Oak Street, Fellsmere.
Jagdishchandra Patel, 59, was arrested at his home in Palm Bay Tuesday after an investigation by the Department of Business and Professional Regulation, Division of Alcoholic Beverages and Tobacco, Bureau of Law Enforcement, aided by the Fellsmere Police Department, according to the report. 
Patel faces charges including five counts of felony manufacturing and distributing imitation drugs, five counts of felony selling or giving drugs to an unauthorized person, and five counts of a misdemeanor to own a non registered pharmacy, according to his arrest report. 
The investigation by the FDABT started April 1, according to the affidavit. At 1 p.m. May 5 an undercover agent went to the store and asked for two packages of "Jack Rabbit" male sexual enhancement. Patel grabbed the packages from underneath the counter and handed to the agent and paid him $26.13 and left.
Pfizer laboratory later received the "Jack Rabbit" for analysis, according to authorities.  On May 13, an undercover agent went to the store and purchased two more packages of "Jack Rabbit."  On May 18 an undercover agent went to the store and Patel discovered he was out of the product. Instead, the agent asked Patel of some "Chinese Stuff." Patel got out a box and told the agent, "he is not supposed to sell the 'Jack Rabbit' because the product was banded from further sales." 
Further buys were performed May 23, according to the report.
All the products submitted to the labratory tested positive for the presene of Sildenafil (Viagra).
Patel is being held at the Indian River County Jail in lieu of $20,000 bond.
"We're thrilled (The FDABT) had a successful conclusion to their case," said Fellsmere Police Chief Keith Touchberry.