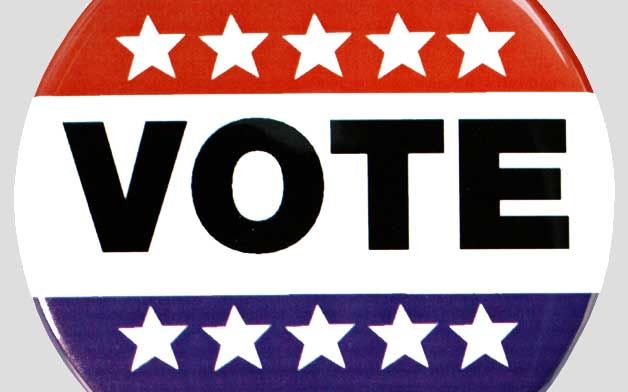 INDIAN RIVER COUNTY — The NAACP held a second candidate forum Aug. 8, with two moderators asking questions, taking the occasional question from the audience. The first forum was held about a month ago and covered most of the Indian River County positions up for election.
The more recent forum included the property appraiser, public defender, state senate District 17, state representative District 54 and 19th Judicial Circuit judge seats up for election. Questions were written and asked by moderators Desmond Meade and Veverly Gary Hamilton, who are both trained in the law.
Property Appraiser
Wesley Davis is running against incumbent David Nolte for property appraiser. Both are Republicans. Davis has served as a school board member and county commissioner. Nolte has been the county property appraiser for 36 years.
Davis said Nolte has been too passive in informing the public about the possible effects the proposed passenger service train, All Aboard Florida, will have on property values. The event was held at the Gifford Community Center, which is close to the train tracks, and he said the rail project will devastate the neighborhood if it isn't stopped.
Martin County's property appraiser had a study done, funded by the county, Nolte said, but assigning value to property is totally determined by market value. In his 36 years his property assessments have been accepted by the state, he said, indicating he's done a good job of matching market value to properties.
Davis said he would "embrace technology," beefing up the website's information.
Nolte said the current website is considered a model for other counties.
Davis said he would "take a proactive stance" concerning property values affected by lagoon pollution, working with other elected officials in arriving at solutions.
Nolte said Davis didn't understand the necessary neutrality of the office, which must assess value based solely on the market, primarily actual arms-length sales.
Public Defender
Serving the 19th Judicial Circuit, which covers Martin, St. Lucie, Okeechobee and Indian River counties, Diamond Litty has been the public defender for 25 years. She could not attend the event due to a scheduling conflict.
A spokesman said she has cut back on crime and served clients by seeking alternative sentencing that provides supportive services in Drug Court, Veterans Drug Court and Mental Health Court.
She has saved the public money by employing volunteer interns who are certified investigators, her spokesman said. She founded "Life Builders," raising $500,000 so far for indigent clients.
Thomas Burns, Litty's sole opponent, is a Republican, as is Litty. He said he's been a criminal defense lawyer for 30 years, mostly serving poor and minority clients. He said Litty is not taking enough cases to trial and has little big-trial experience, in contrast to his record.
Burns also criticized Litty for training new lawyers to seek plea bargains instead of encouraging them to "blow up" the prosecutor's case. He is "absolutely" in favor of alternative sentencing rather than "incarceration, which is the least effective and most expensive" form of sentencing.
For non-violent and first-offense cases, Burns said he would "aggressively" pursue alternative sentencing in Drug Court, Mental Health Court and Veterans Drug Court. He favors expanding Mental Health Court to include all four counties in the 19th Judicial Circuit.
State Senate, District 17
Amy Tidd, a Democrat, and Debbie Mayfield, a Republican, attended the debate. Ritch Workman, a Republican, did not attend.
Mayfield is currently state representative for District 54 and has reached the eight-year term limit.
Tidd and Mayfield disagreed on increasing the minimum wage to $15 an hour.
Tidd said taxpayers are essentially "subsidizing" McDonalds and Wal-Mart, which pay their employees so little they qualify for food stamps and other subsistence programs. She is in favor of raising the minimum wage.
Mayfield said minimum-wage jobs were never meant to support a family, but to introduce youth into the workforce. She said the real fix for job security is to educate our youth to make them eligible for good jobs. She said government should not dictate wages to private businesses.
They also disagreed on Medicaid expansion. The state turned down the federal government's funding supplement of Medicaid coverage.
Mayfield said taking federal money always comes with mandates the state must fulfill, which are initially funded but then not, leaving the state with a financial burden it cannot afford. She does not support expanding Medicaid unless it comes with "an absolute guarantee it will be funded for as long as the program exists."
Tidd said people are dying because the state has not extended its coverage. "It is morally wrong to turn down money that could be saving lives."