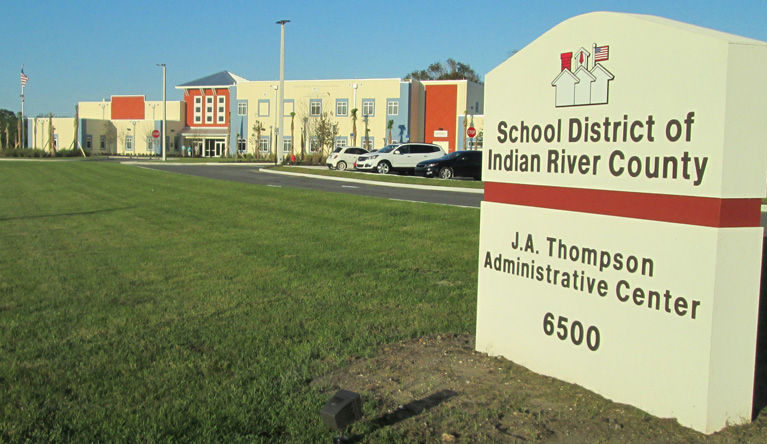 INDIAN RIVER COUNTY — There will be a second public hearing on the Indian River County School District budget, but the board gave preliminary approval after the first hearing on Tuesday. The second will be held Sept. 8, but since the budget is due to the state on Sept. 11, that hearing may be a matter of form.
No one from the public gave comment during the first public hearing. The district posted the 130-page budget on its website on Monday and published a summary budget in the local daily on Saturday.
School board member Shawn Frost said he would vote to approve the $285 million budget provided one change be made by Sept. 8. Finance Director Carter Morrison said the budget assumes the state will allow the district to take four years to pay back a $7 million deficit in the self-insurers fund, even though it would be "unprecedented."
About $4 million of the deficit is for claims above and beyond premiums collected from employees. The other $3 million is the cushion or reserve the state requires the district put aside to operate its insurance company. The state has allowed districts to pay back claims deficits over three years but not cushion deficits.
Nevertheless, the board felt it prudent to assume a three-year payback for the whole $7 million would be approved by the state.
A four-year payback would be $1.75 million a year and a three-year payback $2.33 million, therefore the budget will go up about $600,000.
The budget does not take into account the need for the district or employees to contribute more to the self-insurers fund to keep from going into deficit again.
Human resources director William Fritz said the district is to negotiate with the Communications Workers of America and Indian River County Education Association unions to determine what the increase in their insurance premiums will be. If employees contributed 31 percent more, totaling $5.8 million, said Morrison, it would close the deficit gap. Therefore $5.8 million is also missing from the budget's bottom line.
Total expenditures will be about $16.8 million more than last year. Morrison said the primary difference is the increase in capital spending. The Beachland Elementary cafetorium and 16-classroom buildings and the Citrus Bowl renovation will cost about 13 million. Also the state will give the district $1 million less than last year, he said.
The district ended the year with $25 million in fund balances, but will end next year with $11.8 million Morrison said, spending about $13.5 million from reserves.