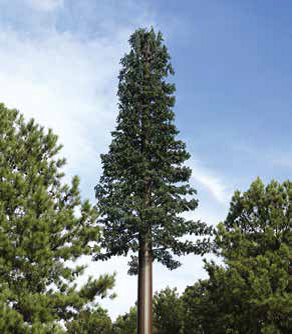 INDIAN RIVER SHORES — Island residents waiting for better signal for their cellphones must hang on a bit longer – no one knows how long –while an environmental analysis winds its way through several government agencies.
The location that proved most technically advantageous for the Town of Indian River Shores to build a cell tower also happens to lie within a floodplain, making it the jurisdiction of the St. Johns River Water Management District.
Various Native American tribes who once inhabited the area will also get a chance to assess whether or not they have ancestral remains on the site.
Town Manager Robbie Stabe said he pressed Datapath Towers, the Town's partner and consultant on the project for a timeline, but they would not venture a guess.
"There is no additional cost associated, just takes more time," Stabe said.
The good news is that that federal aviation officials have told the Town the tower likely won't require a red light at the top.  
Once permitted by all the appropriate agencies, the "monopine" style tower which will resembling a tall pine tree, shall be constructed on the Town Hall property at the corner of A1A and Fred Tuerk Drive.