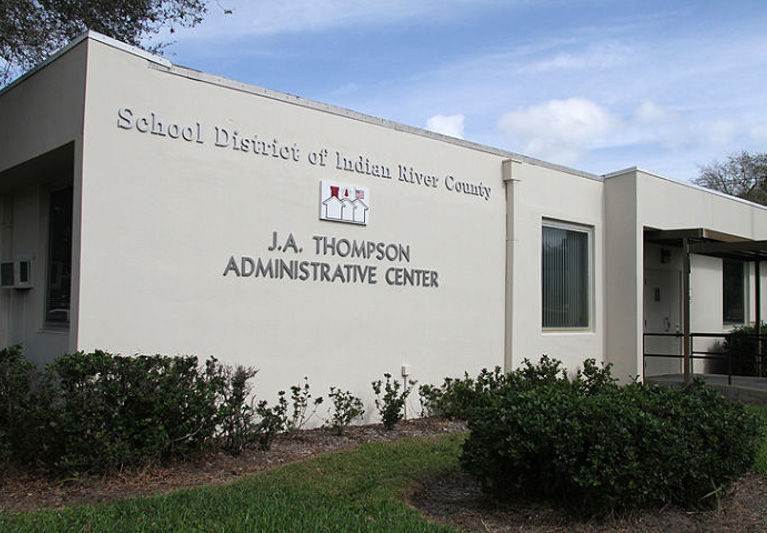 INDIAN RIVER COUNTY — The Indian River County School Board is close to having a draft contract ready to send on to its Superintendent-select, Dr. Mark Rendell, the current deputy superintendent for the St. Lucie County School District.
The School Board met for the second time after selecting Dr. Rendell to craft a contract to get negotiations going with Dr. Rendell. Up until now, School Board Chair Matt McCain has only had informal phone conversations with Dr. Rendell to get a sense of what his concerns and issues are.
Under the current version of the contract, the Board has decided to offer a salary of $160,000 along with a $3,000 allowance to be used for civic and community involvement, including paying membership fees to join various groups.
The Board also decided that the new superintendent, who will be replacing out-going Superintendent Dr. Fran Adams this summer when she retires, will be evaluated after his first year based on the District's professional standards.
Dr. Adams was given two years on the job before being evaluated.
The contract, as it stands, is mute on two issues McCain said Dr. Rendell mentioned – access to a District vehicle and health insurance coverage.
School Board member Dale Simchick said she didn't see a need to have the vehicle matter in the contract, explaining that, as superintendent, Dr. Rendell would be able to procure a fleet vehicle as needed.
The Board ultimately decided not to include a specific provision for health insurance in Dr. Rendell's contract, hoping to get some clarity from him as to what he's looking for. Employees with the School District have access to the District's health insurance program.
School Board attorney Suzanne D'Agresta has been tasked with amending the draft contract and sending it along to Dr. Rendell for review.
Once the superintendent-select has reviewed the contract, negotiations can begin.
The School Board hopes to have Dr. Rendell hired as a consultant on June 1 to shadow Dr. Adams for her last month and assist in the transition. Dr. Adams is expected to retire at the end of June. Dr. Rendell would become Superintendent effective July 1.