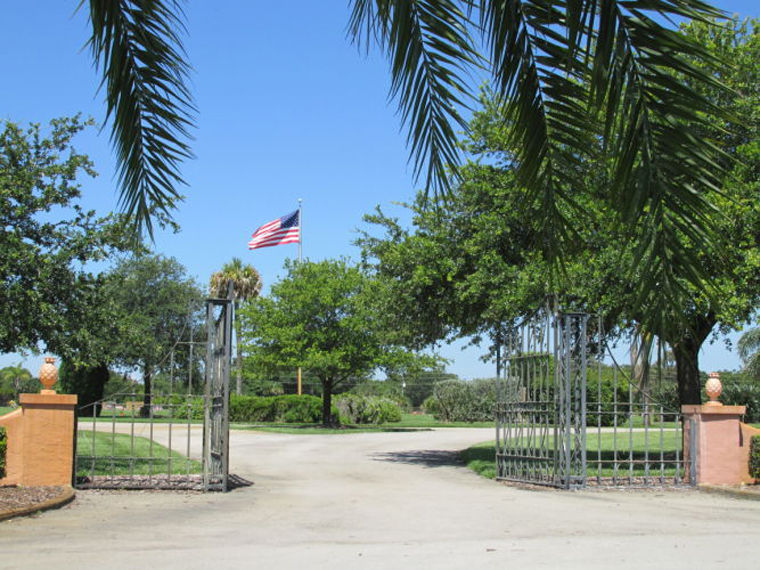 VERO BEACH — As the final chapter of an uproar that erupted over the proposed privatization of the city-owned Crestlawn Cemetery, voters overwhelmingly approved an amendment to the Vero Beach city charter limiting the sale, lease or transfer of 26 parcels of land.
Voters approved the amendment 4,288 to 1,223.
After this move by the electorate, Vero Beach officials will be prohibited from selling, trading or otherwise disposing of various properties without a subsequent referendum of city voters approving the action.
The effort to get the measure on the ballot was spearheaded by Councilwoman Amelia Graves and former councilman Ken Daige. Daige and Graves worked with city staff to research, document and clarify the boundaries and legal names of the various parcels.
The referendum was supported by veterans' groups, by neighborhood groups, by long-time residents and by those who have family members interred at Crestlawn Cemetery.
The City Council voted in August on the final list that appeared on Tuesday's ballot. The parcels include some of the city's most iconic parks such as Royal Palm Pointe, Humiston Beach Park, Jaycee Beach Park and Pocahantas Park, plus the power plant and wastewater treatment plant utility sites, the Vero Beach marina and Veterans Memorial Island Sanctuary.
The city-owned properties included in the charter amendment are:
Crestlawn Cemetery
Old City Nursery
Pocahantas Park
Humiston Beach Park
Jaycee Beach Park
South Beach Park
Alex MacWilliam Park
Riverside Park
Veterans Memorial Island Sanctuary
Troy Moody Park
Municipal Marina
Young Park
Bob Summers Park
Power Plant site
Wastewater Treatment Plant site
Block Manor Park
Charles Park
Jacoby Park
Alex MacWilliam Boat Basin Park
Piece of Pie Park
Pine Terrace Park
Royal Palm Pointe Park
Vero Beach Park
Lake Rose
Leisure Square
Michael Field