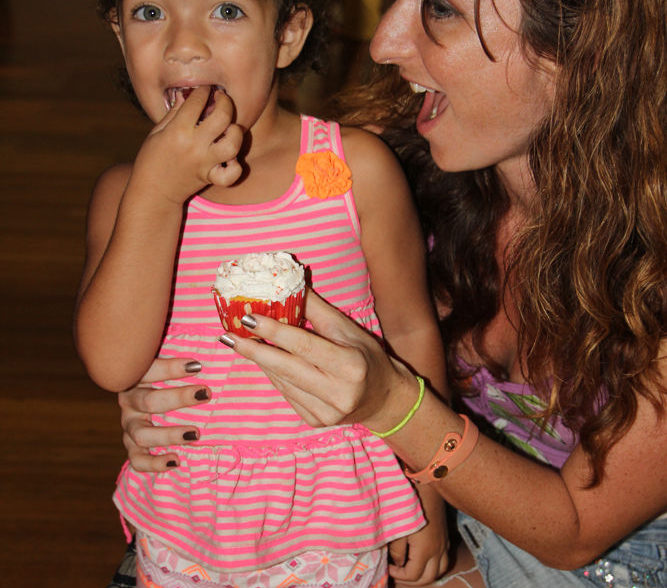 VERO BEACH — More than 100 guests sampled delicious sweets at the fifth annual Jeane Graves Cupcake Challenge last Sunday at the Heritage Center to benefit the Alzheimer & Parkinson Association, and Michael J. Fox Foundation.
Guests voted for finalists out of twelve amateur bakers' offerings with judges, Liz Mayo, Paul Conti and Jay Kramer deciding the winners.
All of the winners were amateur Home Bakers, all under the age of sixteen. The guests nominated the top choices by placing their tickets at each table and the top five were then given to the judges to pick the final three.
Overall Grand Prize winner: Sea of Chocolate by Lia Tull and Lindsay Jones; second place: Bye Bye Miss American Pie, by Amber Skubalt and Katy Hall; third place: Apples and Spice, by Caitlyn Monaghan and Chloe Schlitt. Second and third place winners won Kitchen Aid hand mixers and the first prize winner took home a Kitchen Aid Countertop Mixer.
Daughters Janie Graves Hoover, Julia Graves and Jeane Graves Bartlett with granddaughter Amelia Graves began the foundation in honor of Jeane Graves who passed away from Parkinson's in 2010.