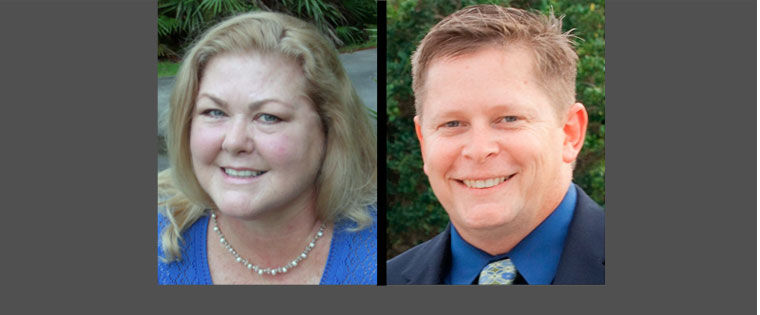 INDIAN RIVER COUNTY — While the Florida Division of Elections assesses a complaint filed against School Board member-elect Shawn R. Frost by incumbent Karen Disney-Brombach's husband, Disney-Brombach has brought forth a lawsuit in Circuit Court against her challenger.
Disney-Brombach makes the same arguments in the lawsuit as her husband did in the complaint – that Frost did not live in School Board District 1 at the time he qualified for the election.
Also named in the suit is the Elections Canvassing Board, which consists of Supervisor of Elections Leslie Swan, County Commissioner Bob Solari, and Indian River County Judge David Morgan.
Disney-Brombach is asking the Court to grant a temporary injunction preventing Frost from being sworn in as a member of the School Board until the Court rules on the election contest.
As it stands, the School Board member-elects, Frost and Charles Searcy, are scheduled to be sworn in on Nov. 18.
Disney-Brombach is also asking the Court to declare Frost ineligible for the District 1 seat.
In the court filing, Disney-Brombach alleges that Frost was not a resident of District 1, saying: "In fact, Frost has simultaneously claimed to live in multiple locations in Indian River County, none of which are in District 1. For example:
a. When Frost was required to qualify for the District 1 Seat on the Indian River County School Board, Frost indicated that his homestead was in District 3…
b. Prior to running for the District 1 Seat on the School Board, Frost filed to run for the District 2 Seat on the Indian River County Commission and listed his address as a vacant pasture."
"Any effort Frost has made to reside in District 1 after the qualification period is irrelevant and solely an attempt to subvert applicable law," the lawsuit reads.
It is unclear when a judge will rule on the lawsuit.