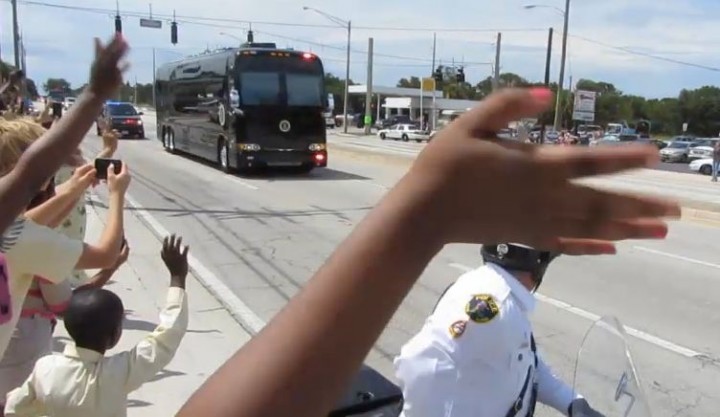 VERO BEACH — Local residents out running errands on Sunday afternoon encountered traffic snags and barricaded roads along State Road 60 and U.S. Hwy 1 as President Barack Obama's motorcade drove through Vero Beach.
The President was on his way from an appearance at Florida Institute in Technology in Melbourne to another speech in West Palm Beach. Sheriff's Office Spokesman Jeff Luther said the diversion of the motorcade off Interstate 95 was a Secret Service operation and that local law enforcement was given a head's up.
"We were given some notice," Luther said.
Luther said the motorcade exited I-95 at State Road 60, headed east to U.S. 1 and then traveled south on U.S. 1 out of the county. St. Lucie County law enforcement picked up the detail from there and Luther said he was not told the destination of the President.
Obama campaign staff confirmed that there were no scheduled stops in Indian River County.
Keith Carson contributed to this report