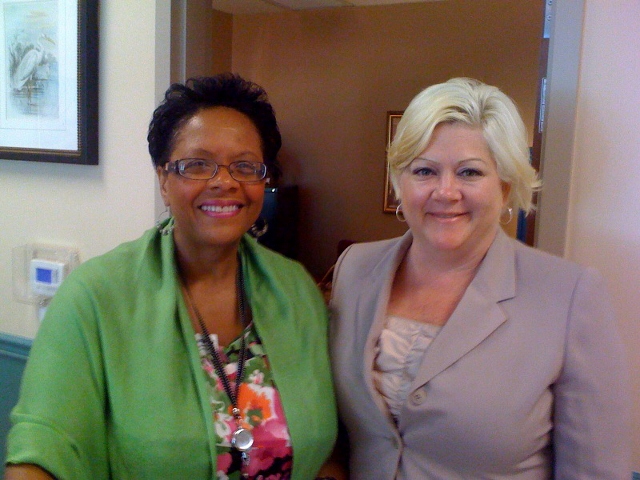 VERO BEACH – Children's Home Society of Florida, Treasure Coast Division, recently announced that Theresa Vasquez, Vice President and Branch Manager at Seacoast National Bank's South Vero Square location, has accepted the lead volunteer position in the nonprofit organization's 2011 Annual Holiday Gift Drive.
Joining Vasquez in organizing this year's efforts are employees from the bank's eight branches in Indian River County. The committee of Seacoast volunteers will be coordinating the Indian River County drive that includes collecting cash, toys and gifts for all children in foster care, Baines Hall Girl's Group Home and former foster children, ages 18-23, that participate in the Transitional Living Program. The bank will also accept cash donations on behalf of the Children's Home Society of Florida. In addition, the Seacoast committee will be reaching out to past sponsors for gift donations.
"We are looking forward to working with Theresa and the Seacoast committee on this year's holiday gift drive," explained Jan Swink-Huffert, Executive Director, Children's Home Society of Florida. "This is the first year that the holiday gift drive will be volunteer driven and we are truly grateful to Seacoast National Bank for making such a monumental impact in the lives of the foster children that we serve."
Although the collection of gifts won't officially kick off until November, any individuals wishing to make a cash donation or businesses wishing to sponsor a drive can contact Ms. Vasquez at 772-564 8801 or email: theresa.vazquez@seacoastnational.com.
The Children's Home Society of Florida is the sixth largest of more than 1,200 private organizations currently accredited and/or in process of accreditation in North America (US and Canada).
CHS programs are developed to break the cycle of child abuse and provide children and young adults with the opportunity to be safe, healthy and prepared for life.
For more information visit chsfl.org or call 772-344-4020.