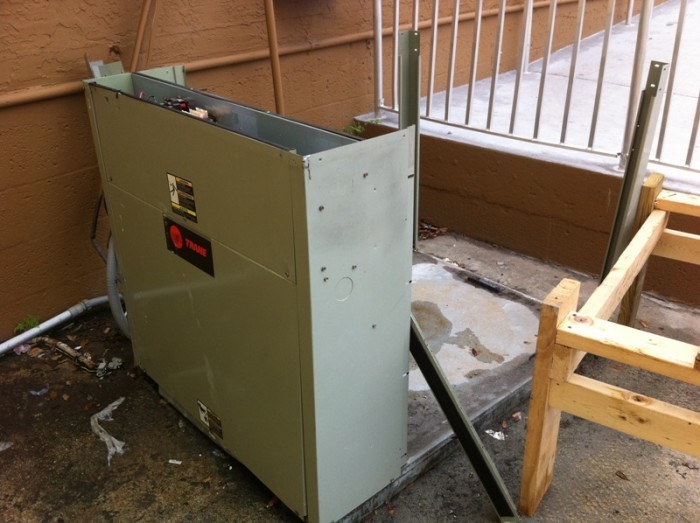 INDIAN RIVER COUNTY – Harvest Food and Outreach Center new hunger relief campus is without air conditioning after thieves stole the center's A/C unit over the weekend.
"It looks like it had just been gutted," said Andrae Bailey, the center's philanthropy director.
He said the thieves broke the barricade surrounding the unit and essentially took the entire unit.
"You would think thieves wouldn't target a charity," he said. "They didn't steal from us. They're stealing from the families we serve."
Bailey estimates that unless an air conditioning company were to donate a unit and labor, it could cost the Harvest Food and Outreach Center $10,000 to it.
Insurance won't cover the loss of the A/C unit, Bailey said, because the policy is meant to handle bigger claims, such as damage from a hurricane.
Besides, they would still have the deductible to meet, "so, we're stuck," he said.
To put the loss in perspective, Bailey said $10,000 equates to two truckloads of food for the center. Two truckloads could feed "hundreds and hundreds" of families, he said.
"It's not a small number of families," Bailey added.
The center is seeking the public's assistance in paying for a new A/C unit so the funds won't have to come from the money the center uses to serve its clients.
In the meantime, fans have been brought into the center to help keep air moving and clients and workers half-way comfortable.
"It's like the Stone Ages in there," Bailey said.
Anyone who would like to donate or find out how to help can contact Kristin Sposato by calling (772) 559-2240 or email commrelationsvb@harvestfoodoutreach.org.
The Harvest Food and Outreach Center is located at 1360 28th Street, Vero Beach.