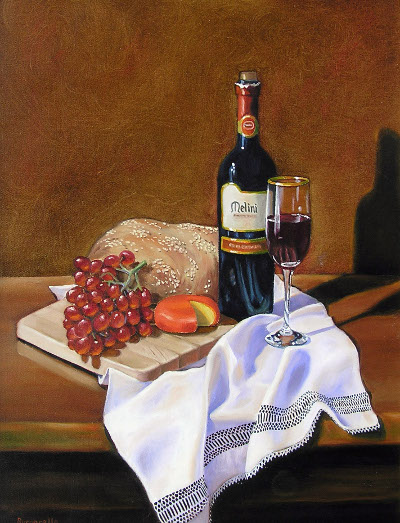 SEBASTIAN — The Sebastian River Art Club will present paintings by Judy Burgarella, on view May 2 through May 31 at Inlet Wines, 13401 US Highway 1 in Sebastian.  Meet the artist in an opening reception and Wine Tasting 4 to 7 p.m. on Saturday May 14. Burgarella works in oil and pastel in a variety of subjects which includes a sampling of portraiture and pets, landscape and seascape, still life and the nude will be on display.
Burgarella is an accomplished painter and art instructor, and freely uses her energies to promote the arts and foster an appreciation of local artists.  Her work has earned many awards, and her paintings reside in numerous private and corporate collections.
Aside from the Sebastian River Art Club, Burgarella also holds memberships in the Vero Beach Art Club, the Cultural Council of Indian River County, the Plein Air Painters of the Treasure Coast, and the Clinton, Connecticut Art Society.  Her work can be seen in the Sebastian River Art Club's new Art Center, and in the Artists Guild Gallery in Vero Beach.
Hours of operation at Inlet Wines are Mon. and Tues. 11 a.m. to 7 p.m., Wed. and Thurs. 11 a.m. to 9 p.m. and Fri. and Sat. 11 a.m. to 10 p.m.
For more information, call 772-589-4445 or visit www.inletwines.com www.burgarellaart.com.