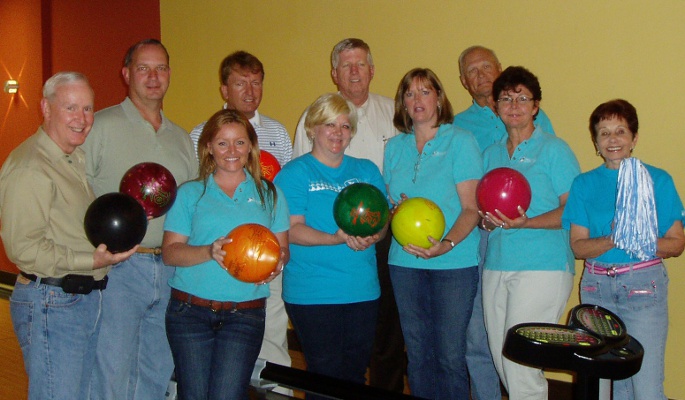 VERO BEACH — Over the past several months employees at Seacoast National Bank have been providing support for the American Red Cross through a variety of training, fund raising and participation in community outreach activities.  
Most recently, Seacoast was challenged to a bowling contest of skills by the Indian River County Sheriff's Department to benefit the American Red Cross Heroes campaign. Although Team Seacoast came out with the highest total score, both teams were winners raising over $200 toward a $1,000 pledge to support safety training and hurricane disaster relief services.
Seacoast National Bank is also a sponsor of the upcoming Annual Hurricane Hangar Party on Friday, May 13, from 5:30 to 9 p.m. at Sun Aviation, Vero Beach Airport. This free event is a great opportunity for the community to come together and have fun while learning about the need for hurricane preparedness.
Taking hurricane preparedness to a heightened level, 31 Seacoast employees were recently trained to become disaster relief volunteers for the nonprofit organization. Employees are now qualified and available to assist in response to major local disasters such as large scale flooding, hurricanes and power outages. When disaster occurs the local American Red Cross will call upon its Seacoast partners and deploy them to Red Cross service sites as needed.
"The American Red Cross has been a part of our lives for generations," explained Cyn DeLee Dalton, Vice-President, Regional Manager/Indian River County, Seacoast National Bank. "We are proud to support an organization that provides so much comfort and assistance to people in their most vulnerable moment of need."
The American Red Cross, a humanitarian organization led by volunteers and guided by its Congressional Charter and the Fundamental Principles of the International Red Cross Movement, will provide relief to victims of disasters and help people prevent, prepare for, and respond to emergencies.
For more information visit www.SeacoastNational.com.