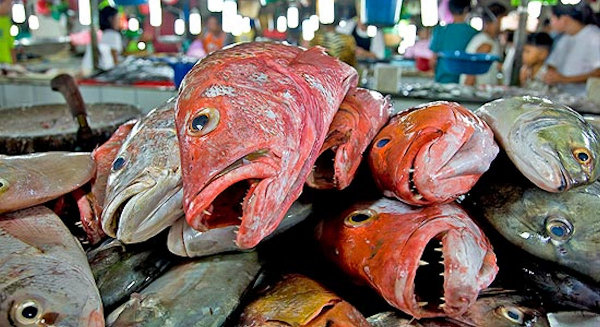 VERO BEACH — The community-wide, nondenominational Social Justice Film Series continues on Sunday, April 10, at 7 p.m. at the Unitarian Universalist Fellowship of Vero Beach, with The End of the Line.  The film is based on the critically acclaimed book by Charles Clover, The End of the Line:  How Overfishing Is Changing the World and What We Eat.  The documentary was a 2009 official selection of the Sundance Film Festival as well as festivals in Seattle and Toronto.
The End of the Line, directed by Rupert Murray and narrated by Ted Danson, charts the devastating ecological impact of overfishing by interweaving both local and global stories of sharply declining fish populations.  It shows how our modern fishing capacities far outstrip the survival abilities of any ocean species.
Scientists explain how this depletion has slipped under the public radar and outline the catastrophic future that awaits us – an ocean without fish by 2048 – if we do not adjust our fishing and consumption practices.
Discussion will follow the screening. The film is free and open to the public; no tickets or reservations are required.
Each attendee will receive a free Monterey Bay Aquarium Seafood Watch pocket guide for buying seafood.  The Fair Trade Corner will be open one-half hour before and after the film.
The UUFVB is located on the southeast corner of 27th Avenue and 16th Street.
For further information about the series, call 772-778-5880.