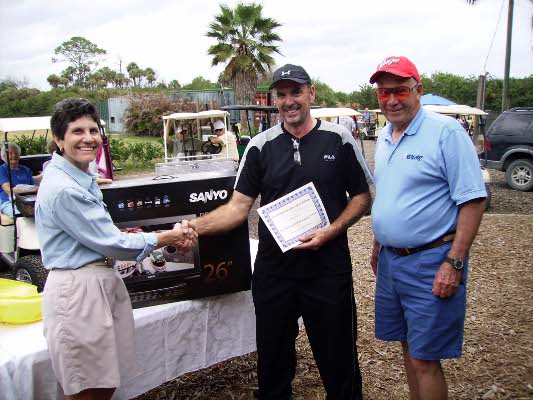 VERO BEACH — Saturday, January 29 will start off with a "BANG" when co-chairs Louise Terry, 20-time Ladies World Skeet Champion and her husband Bill help "shoot up the clays" at The Sun Up Center's 9th Annual Sporting Clays Charity Shoot (SCCS).  The event will be hosted, for the second year, by Master Target Setter Mick Howells Indian River Trap and Skeet Club (IRTSC) in Vero Beach and is the only registered National Sporting Clays Association (NSCA) charity event in the area.  The field is limited to 125 participants and begins at 8:30 am with check-in, registration, and breakfast followed by a shotgun start at 9:30 am. The registration fee through January 28, 2011, is $85.00 per person ($95 day of shoot) and includes a continental breakfast, targets, lunch provided by Carabba's Italian Grill and awards.  Non-registered shooters are welcomed to participant in the Hunters Class and there will also be Team Awards for the 4-person Corporate Team field.  Plus, the first eight teams to sign-up get the use of a cart.
Mick will again have an interesting FUN GAME set up for additional opportunities to win extra prizes, and, new to this year's SCCS "shootivities" will be a live auction by hunter and master auctioneer Ron Rennick of Rennick Realtors and Auctions.
Interested buyers will bid on a Remington 1100 12 GA Sporter Shotgun, a D. Marcello Still Life Painting, a Quail Hunt for Four at Black Water Creek Ranch (www.blackwatercreekranch.org), Fiocchi Target Shotshells, One Entry Ticket, a Reserved Parking Space and One Round-Trip Airfare for the NSCA Nationals in San Antonio, Texas on October 25-30, 2011.
"Few people are aware that Vero Beach has a reputation as being possibly one of the best clay-shooting sites in Florida if not the nation," declared National Skeet Shooting Hall of Famer Louise Terry.  "Chairing this registered shoot with Bill for The Sun Up Center over the past several years has truly been an honor and privilege for us in many ways."
Sponsorship opportunities are available starting from $100 for a Remington Station Sponsorship.  For sponsorship and registration information, please visit the Sun Up Center website at www.sunupofir.org.
"The event is open to the public and everyone is invited to have a "bang up day" of fun in the Florida sun for a great cause," said Sun Up Center president Mary Beth Vallar.
All proceeds from the 9th Annual Sporting Clays Charity Shoot will benefit The Sun Up Center whose mission, since 1994, has been to provide programs, services and residential opportunities to individuals with special needs. In Indian River County there are more than 3,300 developmentally disabled individuals. Regrettably, the state of Florida ranks 47th in the nation in funding for necessary support services for persons with mental disabilities. Community support of SCCS will help provide a brighter future for individuals with special needs that The Sun Up Center serves.
Directions to the IRT&S club can be found at www.indianrivertrapandskeet.com.
For more information about The Sun Up Center, call Dennis Bartholomew at 772-770-6626 or visit www.sunupofir.org.