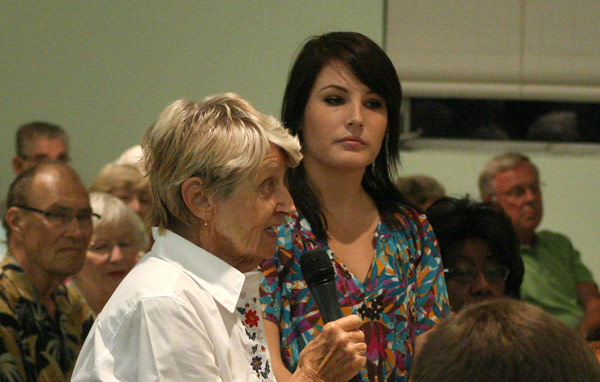 INDIAN RIVER COUNTY — Thank you to Theatre Program Students from Indian River Charter High School.
Under the direction of Director Michael Naffziger, students Taylor Black, Robin DeVoe, Savannah Gross, and Kali Pierce provided the sound equipment and operated the microphones at the Candidate Forum on Oct. 13, 2010, at the Garden Club of Indian River County. The event was sponsored by the Vero Branch of the American Association of University Women (AAUW).  This was an opportunity to hear the views of 17 candidates for positions on the Indian River County Board of Commissioners, School Board, and Vero Beach City Council.
The students assisted at an important civic function and gained firsthand knowledge of our democracy at work.
A big thank you from Vero Beach AAUW.