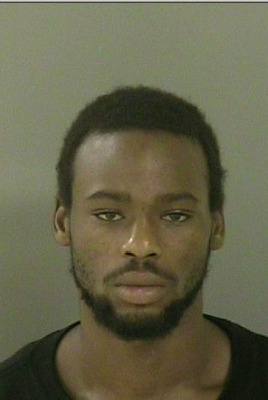 INDIAN RIVER COUNTY — A Gifford man already in jail on a laundry list of charges will have two more after authorities say he beat up a fellow inmate in the county jail while the inmate was playing chess.
According to the Sheriff's Office, Christopher O'Neal, 22, became angry with a fellow inmate who was trying to ignore him while playing chess with another inmate. O'Neal, who told authorities that the incident was a misunderstanding between them, had been on the ground floor yelling to the victim on the second floor, trying to get his attention. O'Neal became upset with the inmate for ignoring him and ran up to the second floor and continued to yell at him, authorities said.
The victim, not want to fight, left the area and retired to his cell, deputies reported. O'Neal then followed the inmate, entered the cell and began beating him, the arrest report states.
O'Neal faces two new charges of battery on a detained person and resisting arrest without violence.
The new charges are added to 10 others that he already faced, which include felony aggravated assault/domestic violence, aggravated assault with a deadly weapon, felony possession of a short-barrel shotgun or rifle, discharging a firearm less than 1,000 feet of a daycare, possession of a firearm by a convicted felon – two counts, violation of probation, carrying a concealed weapon, and three counts of resisting arrest without violence.
He is being held at the county jail in lieu of  more than $151,000 bail.