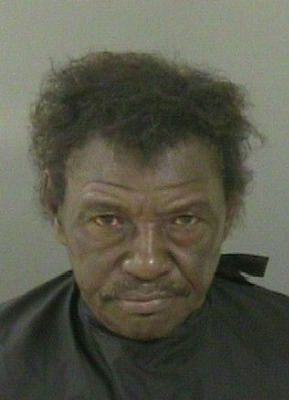 INDIAN RIVER COUNTY — A man who narrowly avoided a head-on collision with a Sheriff's deputy was arrested in the early morning hours Friday after he stopped his truck to answer the call of nature.
Deputy J. Finnegan was completing reports and running radar shortly before 2 a.m. while parked on the side of County Road 510 near 66th Avenue when he noticed a vehicle driving directly at him, the deputy wrote in his report. At the lost moment, the driver, later identified as 67-year-old Lucious Birks of the 4300 block of 33rd Avenue in Vero Beach, corrected his steering, barely missing the deputy's cruiser.
Deputy Finnegan wrote in his report that when he noticed the vehicle coming at him, he threw the cruiser into gear and sped out of the way, ending up in a drop off.
It took the deputy a few moments to back the vehicle out of the drop off and pursue Birks, who by that time had  run a stop sign at 66th Avenue while making a turn and forcing another motorist to take evasive action, Deputy Finnegan wrote. The driver of that vehicle was not injured and no collision occurred.
Birks abruptly pulled onto the side of the road while being pursued and climbed out of the truck, according to the arrest report. While standing beside the vehicle, Birks began to undo his pants, telling Deputy Finnegan that he had to use the bathroom, the report states.
Though the deputy told him that was considered indecent exposure, Birks proceeded to urinate.
The deputy then arrested Birks for indecent exposure, driving under the influence, reckless driving, driving without a valid license, and disorderly intoxication. He is being held at the county jail in lieu of $16,000 bail.
A passenger in the truck, Birks' son told the deputy that he was asleep and did not know about the near-miss collisions.