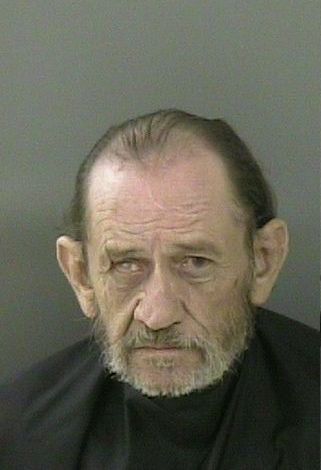 GIFFORD – Authorities have arrested a man they say tried to kill a co-worker at a vehicle salvage shop in Gifford Wednesday. He allegedly shot his co-worker after the man said the suspect "didn't have the balls to do it."
The Indian River County Sheriff's Office arrested David Lee Martin, 62, of the 4800 block of 45th Street, Wednesday evening. Martin is being held at the county jail without bond on a felony attempted murder charge. Authorities were called out to Community Auto Recycler's Salvagers around 4:30 p.m. Wednesday in response to a shooting.
According to the Sheriff's Office, the men's boss, told investigators that Martin told him, "(The victim) said I didn't have the balls to do it so I showed him."
The witness told investigators that when he heard the gunshot, he went to check it out and saw the victim on the ground and Martin holding the gun.
Investigators found the victim lying on the ground with a gunshot wound to the face. He was taken to Indian River Medical Center, where he is listed in critical condition.
When deputies arrived on scene, they saw Martin removing shotgun shells from the barrel of a side-by-side double-barrel shotgun, the Sheriff's Office said.
"I just shot somebody," Martin told a sergeant on the scene as he was being placed in the patrol car. "The sun is not going to make a difference."