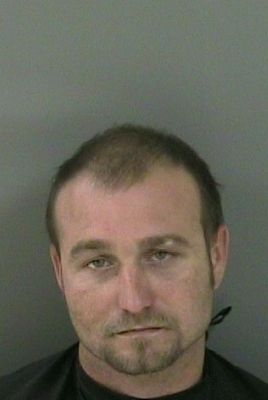 SEBASTIAN – A Sebastian man accused of firing off several rounds from a rifle into a ditch was arrested Sunday evening.
The Indian River County Sheriff's Office arrested Casey M. Tarvin, 27, of Seashore Avenue, shortly after 7 p.m. Sunday, a few minutes after deputies say he unloaded seven .22-caliber rounds from a Marlin scoped rifle near his home. An off-duty deputy was the first to spot Tarvin and a second deputy responded to the scene. Both officers pinned Tarvin in at his pickup truck, keeping him from fleeing the scene, according to the arrest report.
Under arrest, Tarvin told the active deputy that he only fired three shots into the ditch. However, after a search of the area, the deputy determined seven rounds had been fired.
When the deputy attempted to put handcuffs on Tarvin, Tarvin began to resist, according to the report. The deputy was eventually able to cuff Tarvin and transport him to the county jail.
Tarvin faces misdemeanor charges of discharging a firearm in a public place, resisting arrest, and knowingly driving without a license, according to the report. He has since been released from the county jail on $1,500 bond.