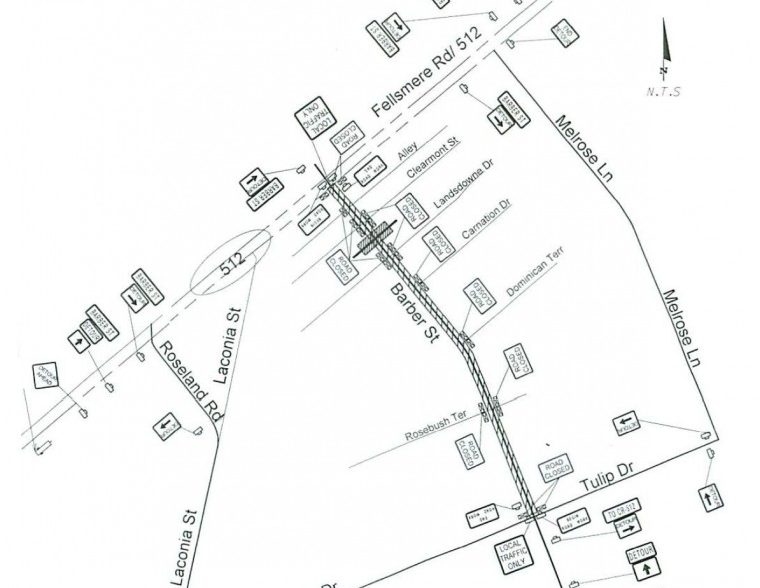 SEBASTIAN — Two months behind schedule, the Florida Department of Transportation has begun work on the first phase of Barber Street improvements from County Road 512 to Tulip.
While residents living on that stretch of Barber and the affected side streets will be allowed access to their homes, drivers who typically cut down Barber Street through town will have to take the posted detours.
Melrose Lane and Laconia Street are the two main detour routes residents can take to get to Tulip and reconnect with Barber Street. By the same token, those driving north on Barber Street toward Tulip can take Tulip to either Melrose or Laconia to get around the road closure.
Residents on the following streets can expect to have travel delays as they negotiate Barber Street's construction:
Clearmont St.
Landsdowne Dr.
Carnation Dr.
Dominican Terrace
Rosebush Terrace
Businesses that frequently use the alley between CR 512 and Clearmont Street can also expect delays.
Access to the Barber Street Sports Complex is expected to remain available as Tulip splits the facility. What impact there could be at the complex due to the construction remains to be seen.
The nearly $1.6 million reconstruction of Barber Street was originally scheduled to get started in mid-February but was delayed when FDOT realized it needed to get a permit from St. Johns River Water Management District.
The 3-mile long project will be split into four phases between CR 512 and Schumann Drive and is expected
The Barber Street project will be split into four phases. Each phase is scheduled to last two to three months and the entire project is expected to wrap up in about a year.
The four phases are:
CR 512 to Tulip
Tulip to Rolling Hill
Rolling Hill to Addie
Addie to Schumann (with the exception of the bridge connecting Concha and Joy Haven)
Residents and drivers who have any questions or concerns are asked to contact the Florida Department of Transportation Field Office by visiting 730 C Commerce Center Dr., Sebastian, or call (772) 581-6289; or call Ginny Sieferd, of City of Sebastian, at (772) 388-8222; or City Manager Al Minner at (772) 388-8203.