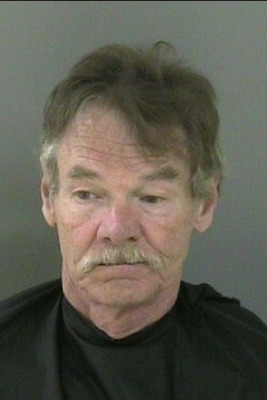 INDIAN RIVER SHORES — A father was turned into authorities after telling his son how he broke into a home left in his care and swiped a couple TVs and a vehicle and tried to make it look like forced entry.
The Vero Beach Police Department arrested David Edward Patti, of the 8100 block of US 1, on April 7, a week after they say Patti used the keys a homeowner gave him to keep watch over his property in John's Island. Patti later told investigators that he has a drug problem and that he made a "mistake" in stealing the TVs and vehicle, the arrest affidavit states.
Authorities were alerted when Patti's son called to report that his father had burglarized a home on Ocean Drive. Sgt. Crosby, of the Indian River Shores Police Department, told the son that no homes in that area appeared to be burglarized.
The son contacted his father, who told him that he was going to kick a door in and try to make it look more like a forced entry burglary, according to the arrest affidavit.
The two flat screen TVs were valued at $1,300. Neither the TVs nor the vehicle had been located by the time of Patti's arrest.
He faces two felony charges of grand theft auto and grand theft, according to his arrest report. He is being held at the county jail in lieu of $10,000 bail.