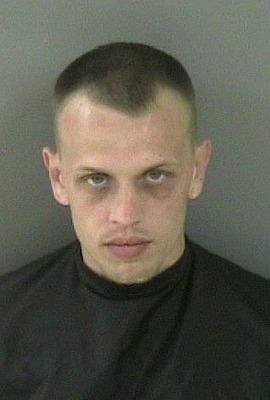 SEBASTIAN — Two men who regularly traveled from Kentucky to Sebastian to buy oxycodone  were busted in an undercover sting, according to authorities. A confidential informant tipped off the Indian River County Sheriff's Office that the men would be in town Tuesday.
Upon their arrest, Brandon Clemons, 23, told authorities that he and Brandon Allen stopped in Sebastian to pick up oxycodone and marijuana to keep from getting "dope sick" on their way south to a clinic to get more drugs.
Allen, 24, told authorities that he had bought oxycodone from the confidential informant five or six times in the past for resale as a way to make money after having been laid off.
Both Allen and Clemons were arrested on the 9100 block of County Road 512 and face a felony charge of trafficking oxycodone over 28 grams.
During the buy-bust operation, Allen got into the confidential informant's vehicle while Clemons stayed in their vehicle, according to the arrest reports. Allen then gave the informant $2,700 in cash in exchange for two prescription bottles containing 292 oxycodone pills from the Sebastian Police Department's Evidence Technician.
After the buy, the undercover officer arrested both Allen and Clemons.
Clemons told authorities that he had given Allen $100 for four oxycodone pills, though Allen said Clemons was going to buy 200 of the pills for $1,800. Authorities found $1,800 in Clemons' pants pocket and another $83 on his lap.
Allen was found with $3,883 cash – not counting the $2,700 he paid for the pills, according to the arrest report.
Allen told authorities that the men were going back to Daytona for the rest of the week and planned to head back to Kentucky on Saturday.
While both men have permanent addresses listed as Lexington, Ky., Allen has a second address registered in Jensen Beach, Fla., according to his arrest report.
Allen is being held at the county jail in lieu of $200,000 bail, while Clemons is being held on $150,000 bail.